NCAA D1 Men's and Women's Cross Country Championship Qualifiers Announced

Posted by:
Watch Athletics
Saturday, 11 November 2023
The NCAA revealed the official qualifiers for the 2023 NCAA DI Cross Country Championships on Saturday afternoon. Automatic qualifications for the upcoming NCAA Championships were secured by athletes and teams based on their performances at the Regional Championships on Friday. Additionally, teams chosen through the at-large selection process were evaluated on their overall season performance.
Men's Teams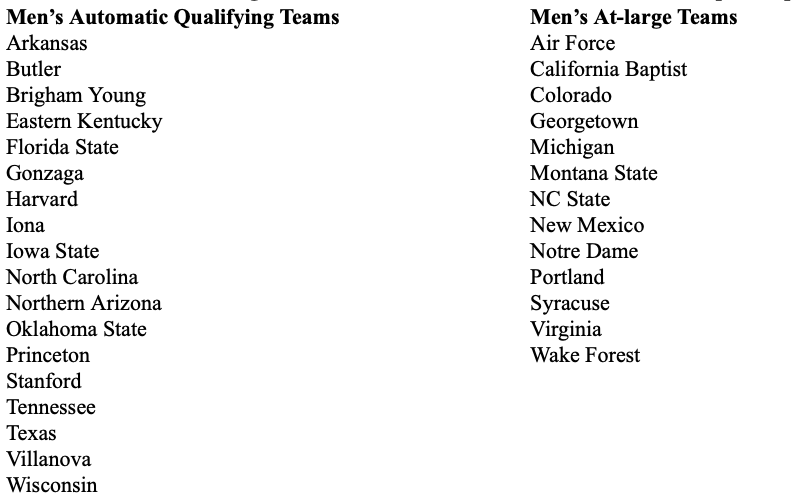 Women's Teams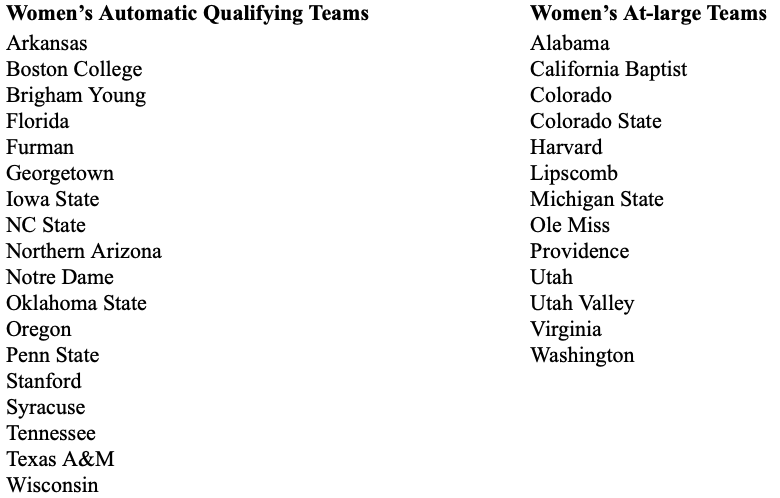 Women's Individual Qualifiers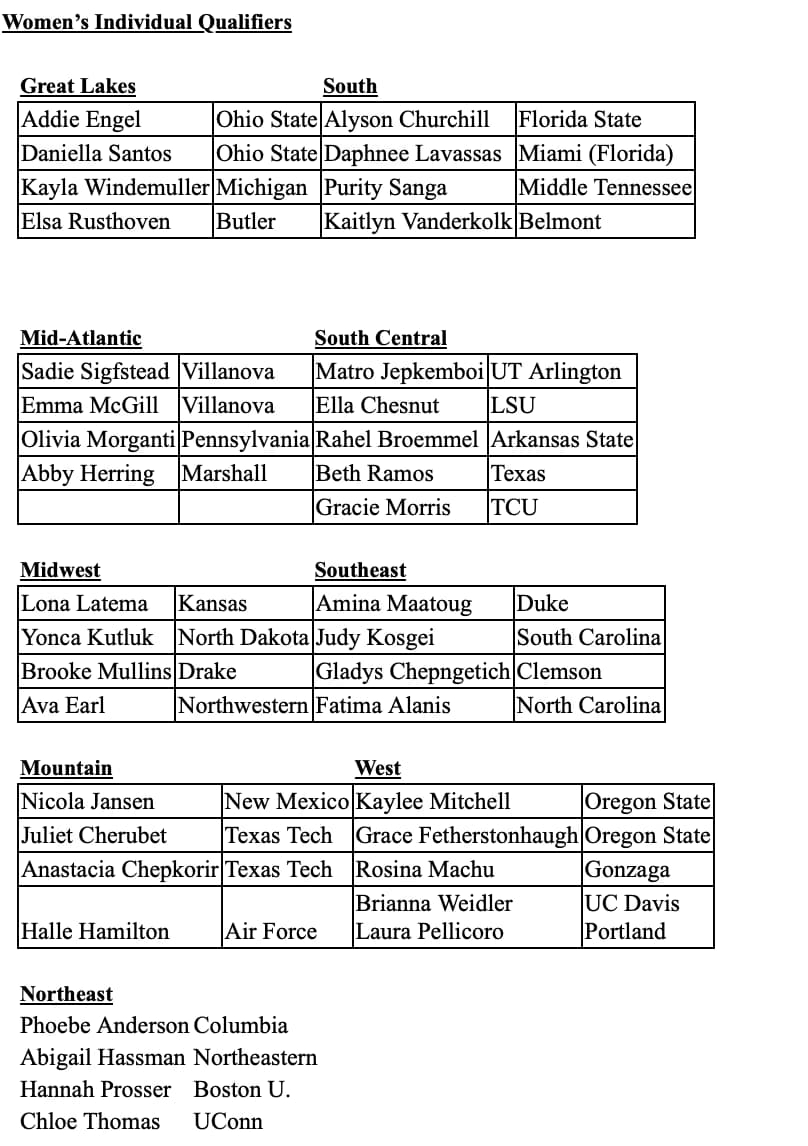 Men's Individual Qualifiers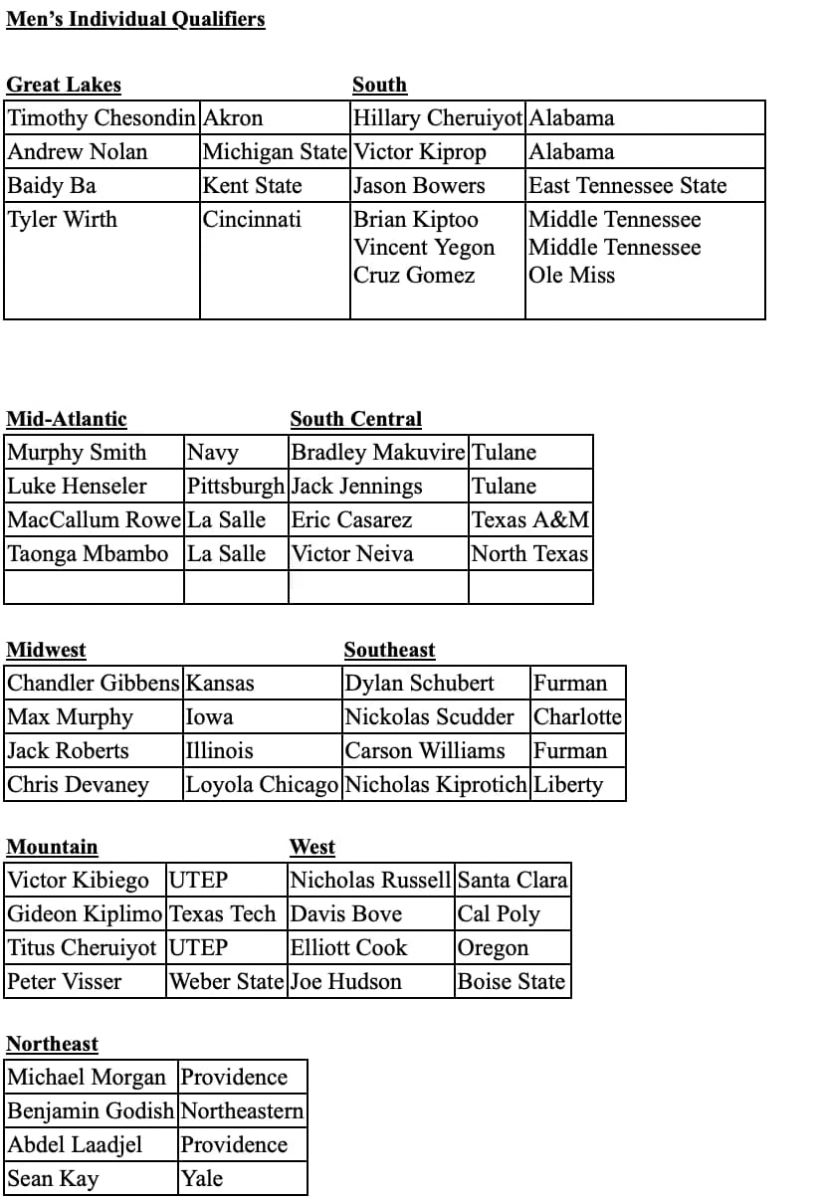 The men's and women's NCAA championship races are scheduled to take place at Panorama Farms Cross Country Course in Charlottesville, Virginia, on Saturday, November 18. The NCAA D1 races will be broadcast live on ESPNU, starting at 9:30 a.m. Eastern Time.
NCAA D1 REGIONAL CAMPIONSHIPS RESULTS
-->