Kenyas track and field governing body AK (Athletics Kenya) announced that former marathon world-record holder Wilson Kipsang missed an out-of-competition doping test in November.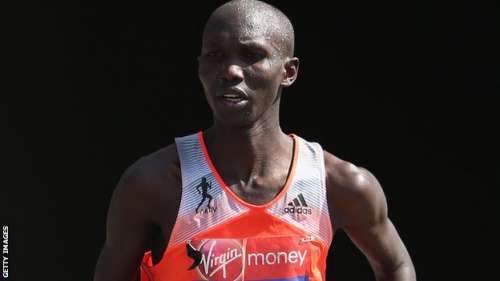 The AK says the IAAF notified them about the unsuccessful attempt to test the 2014 New York Marathon champion on November 11.
Athletics Kenya says no sanction will be imposed against Kipsang since it's his first failure to be evaluated.
Kipsang's missed test comes amid a recent spike in doping cases involving Kenyans.
Furious Kipsang calls it a breach of privacy
"I am fully aware of the communication from IAAF and I have submitted all necessary required details and the matter was settled accordance to the governing law."
"I wish to state to clearly that it is a breach of privacy with malicious target to soil my name and efforts I have put in streamlining the art of running in Kenya. In the dates mentioned I was in South Afrca attending a global Athletics conference, and Athletics Kenya was aware," said Kipsang.
One of the anti-doping rules rules states that athletes are deemed to have breached doping rules if they commit a total of three "whereabouts failures", within any 18-month period.
Eighteen Kenyan runners failed doping tests in 2012 and 2013, according to a doping report released earlier this year, a rate of nearly one per month. That compared with 18 Kenyan doping cases in the 19 years before 2012, the report said.
-->