History's fastest man, Usain Bolt, plans to retire from sport after 2017 London world championships.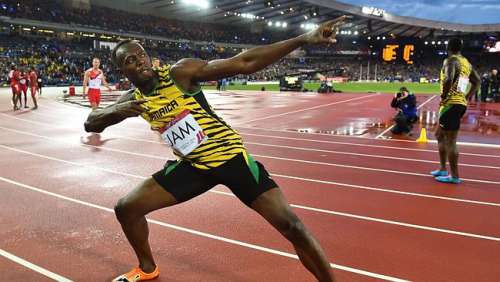 Usain Bolt in the past already indicated that he woulds hang up his spikes after 2016 Rio Olympics.
On Saturday night, after 4x100m final at Glasgow Commonwealth games, Bolt told reporters that it is very likely that his last season will be 2017 not the 2016 like he announced in the past.
I've always said that after Rio I will retire,' said the six-time Olympic champion. 'But they keep saying I should go on to 2017 so I think I might just do that.

'I think that will be my last championships. I'm just happy I've done what I wanted to do in the sport.
'I remember asking Michael Johnson why he retired when he was at the top and he told me that there was nothing else for him to accomplish so I think that when you're in the sport and you've accomplished everything else then you should just retire.
Bolt will be 30 at Rio Olympics and to keep up the game will require extra care and training.
'There's all these young kids coming up and I might start getting beaten and I hate losing.'

After winning 3 golds and setting 2 world records at 2008 Beijing Olympics, Bolt has become one of the biggest sports icons in history and have helped to put sport of track and field on a new level.
Article Source: LINK
Image Source: LINK
-->