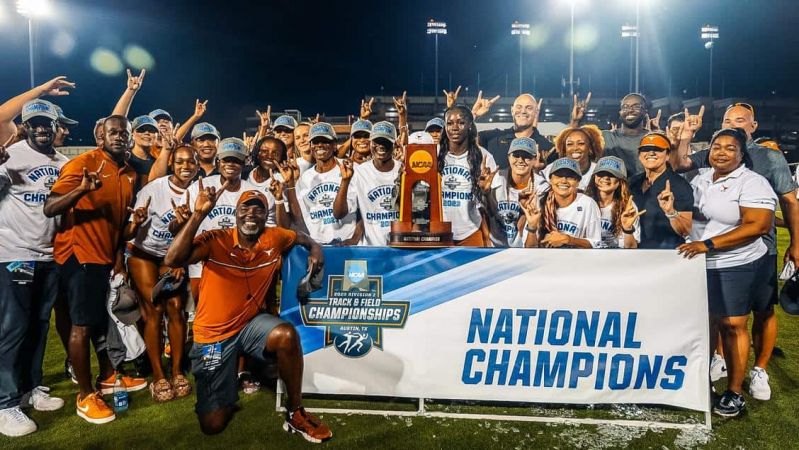 For the fifth time in program history, the University of Texas women's track and field team won the 2023 NCAA outdoor championships on Saturday (10), racking up 83 points, the most points ever scored by UT.
As part of its effort to win its 11th NCAA team championship, the Longhorns dominated four events on the final day of competition.
A lot of Texas' points came from Julien Alfred, who dominated both the 100-meter and 200-meter events, as well as running the opening leg of the winning 4x100-meter relay team for the Longhorns, scoring 22.5 points in the final day.
Alfred produced sensational individual performances on her birthday. She clocked a stunning wind-aided 10.72sec to win the 100m before storming to the fastest ever NCAA all-conditions time in the 200m final of 21.73 (wind +2.5).
The Longhorns scored 83 team points in the win, beating Florida with 51 points.
Women's 2023 NCAA Outdoor Championships Race Videos:
-->