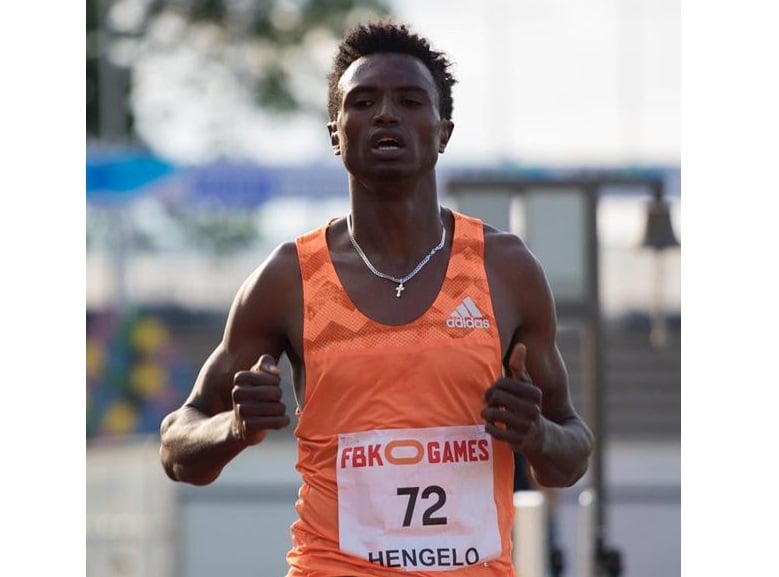 The Movistar Madrid Half Marathon will celebrate its 22nd edition on Sunday, March 26 with nearly 20,000 participants and a strong representation East African runners.
In search of victory, the African athletes will try to attack the current course records in both the men's and women's categories. Ronald Kiprotich holds the men's CR with 59:38 from 2021, and Winfridah Moraa, with 1h07:22 from 2022, is the women's course record holder.
In the men's elite race, the most notable runner is the 20-year-old Ethiopian Tadese Takele, who 11 months ago ran his personal best time at 59:41 in Herzogenaurach. In October, he set a stunning personal best of 27:20 by winning a 10km road race in Lille, France.
Takele will face three Kenyans, fighting to extend their country's supremacy at Madrid Half for one more year against the eternal Ethiopian rivals. They are Hillary Bett, Enos Kakopil and Edwin Kipruto Tuitoek. Bett is the only Kenyan with a sub-one-hour PB of the trio, clocking 59:41 in Lisbon last fall. He also holds a fast 10k PB o at 27:35. Kakopil came close to breaking 60 minutes in Copenhagen in 2021 (1:00:17). But five weeks ago, he ran only 1:03:09 in Barcelona. Kipruto is also a man to watch after he ran a PB of 1:00:59 to take 4th in the Santa Pola half marathon in January, and two weeks later, he set another personal best of 1:01:50 in Granollers for 5th place.
In the women's elite race, four Ethiopians, three Kenyans, and a Bahreini are looking to crash the 1:07:22 mark established last year.
Ethiopian Zewditu Aderaw arrives in Madrid after taking second in Verona with 1:07:25 six weeks ago. Meskerem Molla, was fifth in Verona Half with 1:08:44. The other two Ethiopians, Alemitu Tariku (1:07:58) and Ayinadis Teshome (1:08:18), placed second and third in Madrid in the 2021 edition. Teshome will be in good shape in Sunday's race after she improved her 10 km PB to 31:11 a month ago in Castellón.
The Kenyan contingent is led by Sharon Kemboi, who placed second last year here in Madrid, and Caroline Chepkemoi, who almost broke her personal best at Den Haag HM just two weeks ago. There she was beaten by Roselida Jepketer from Barein, who was second with a personal best of 1:08:40. Rounding out the field is Llilian Jepkorir Chebii with a PB of 1:10:55.
-->