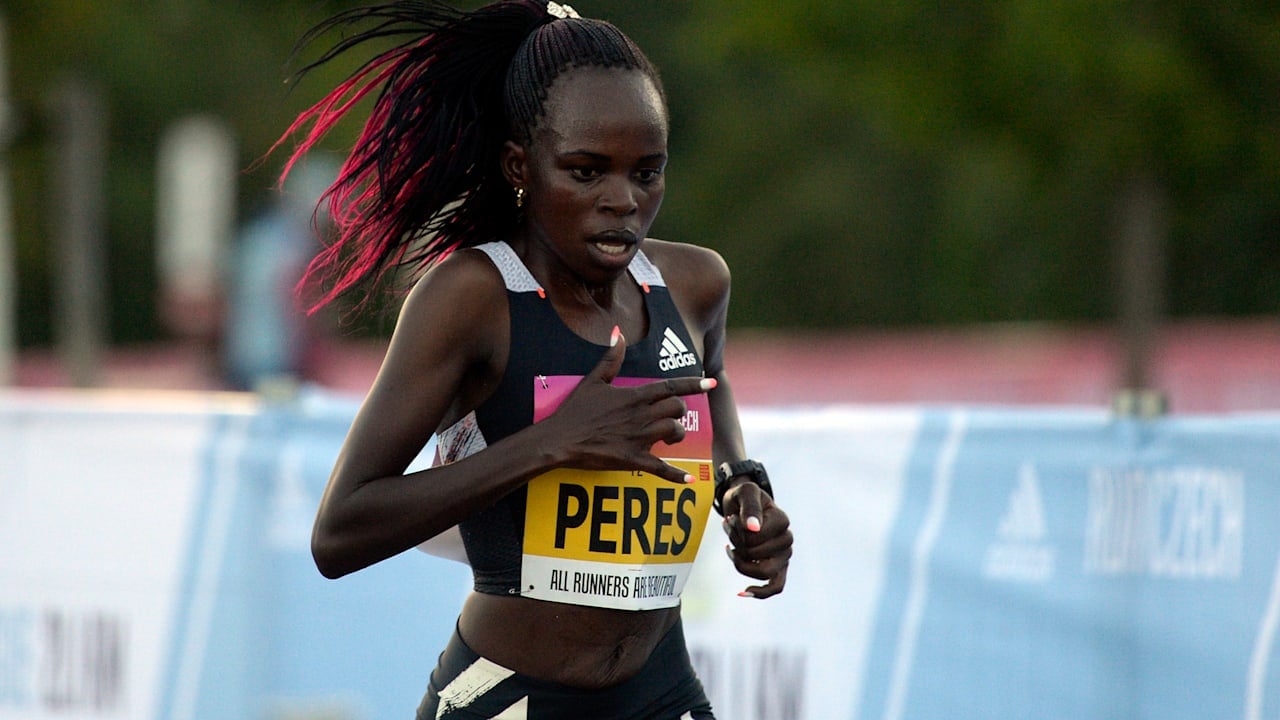 Olympic champion Peres Jepchirchir will make her debut at the 50th edition of the TCS New York Marathon.
Jepchirchir won the Olympic gold medal in Sapporo in 2:27:20 in difficult conditions and won two world half marathon gold medals. She set her PB of 2:17:16 in Valencia in December 2020. She aims to become the first woman to win the Olympic gold medal and the New York Marathon in the same year. Only Frank Shorter managed to win an autumn race in Fukuoka just 12 weeks after claiming the Olympic gold medal in Munich 1972.
Watch New York City Marathon live stream online.
"2021 has already been a magical year, and I am excited that it is not over yet. I am happy about competing in the New York Marathon. The excitement in Kenya around my performance in the Olympic Games has been very high. I know that a victory in New York will mean so much to the people of Kenya. The 50th year of something is called its "golden anniversary", so how fitting it will be for New York City's 50th anniversary I will run as the Olympic gold medallist", said Peres Jepchirchir.
Jepchirchir will take on three sub-2:21 performers, including four-time Olympian and 2019 World Championships bronze medallist Helalia Johannes from Namibia, who finished 11th at the Olympic Games in Tokyo and set a national record record of 2:19:52 in Valencia in 2020, Ruti Aga from Ethiopia, who boasts six top-3 World Marathon Majors finishes including a win at the 2019 Tokyo Marathon, a third place in New York in 2019 and a second place in Berlin in 2018 in her PB of 2:18:40, and Ethiopia's Ababel Yeshaneh, who finished second in Chicago in 2:20:51 in 2019 and set the previous world half marathon record clocking 1:04:31 in Ras Al Khaimah in 2020.
The line-up also features Nancy Kiprop, who finished fourth in New York in 2019, this year's surprising Olympic bronze medallist Molly Seidel from the USA and 2012 Olympic silver medallist Sally Kipyego, who finished second at the New York Marathon. Five of the top eight runners from last year's US Olympic Trials will compete on Sunday.
Twenty-seven year-old Molly Seidel has run two more marathon races in her career finishing second at the US Olympic Trials in 2:27:31 in Atlanta and sixth at the London Marathon in her PB of 2:25:13 in 2020.
"Winning the bronze medal in Sapporo showed that I can run with the best in the world, and on any given day, anything is possible. I can't think of a better year to run my first New York than in its 50th running", said Molly Seidel.
Retired elite runner Shalane Flanagan (winner at the 2017 New York Marathon and Olympic silver medallist in the 10000m in Beijing 2008) will complete her "Project Eclipse" with the goal to run all five World Marathon Majors this autumn.
Kenya's Viola Cheptoo will make her debut in New York after setting her half marathon PB of 1:06:47 at the Neaples Half Marathon. Cheptoo is the younger sister of five-time Olympian Bernard Lagat, who won two gold medals in the 1500m and 5000m at the 2007 World Championships in Osaka.
See the complete women's elite field here.
-->