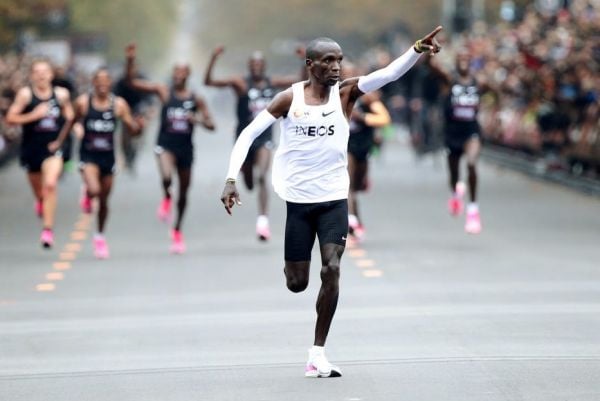 The organizers of NN Mission Marathon announced on Wednesday that the postponed race will go ahead as planned and will be moved from Hamburg to Enschede, The Netherlands, on the specially designed course at Twente Airport on Sunday, April 18.
Originally the race was planned for 11 April in Hamburg, however, the strict Covid-19 rules in Germany forced the race organizers to find a new date and location.
Olympic champion and the World record-holder Eliud Kipchoge will lead a World-class athlete's field as the 36-year-old Kenyan is preparing for the 2020 Tomyo Olympic Marathon.
"We are very happy that, with permission from the authorities, the NN Mission Marathon can now take place on Sunday, April 18th. Since last week, we have been really busy trying to find an alternative location. We were grateful to the many organizations around the world who offered to help us out. The importance of giving athletes a fair chance to qualify or prepare for the Olympic Games gets a lot of support." Frank Thaleiser, the race director of the NN Mission Marathon said.
"It is a dream come true. World-class athletes in Enschede. I am super proud. We are very happy to welcome these athletes and we will do everything possible so they can run their best possible time on a flat and fast course." Sandra Melief, director Enschede Marathon, said.
To find out more about the race see the NN Mission Marathon page here.
For live stream, start lists, and results see Watch Athletics live stream page here.
-->