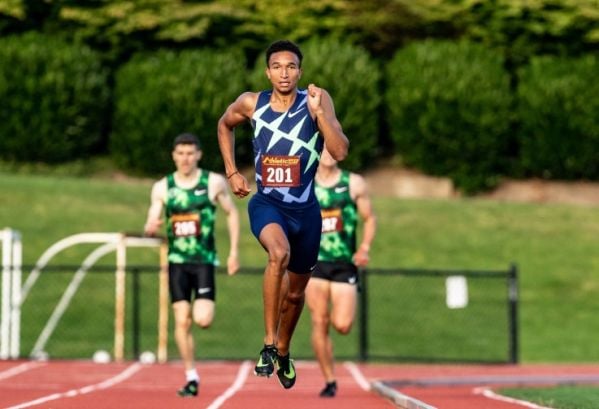 Donovan Brazier will headline the 2020 Gyulai Istvan Memorial (World Athletics Gold Level Series) in Szekesfehervar on Wednesday (19) as he attempts to break the 34-year-old 600m World record.
Brazier's outdoor season opener on July 3 in Portland where he clocked a very solid 1500m personal best of 3:35.85 and two 800m World leads of 1:43.84 in Newberg, OR, and 1:41.15 last Friday in Monaco proved that he is in very good shape to beat the record.
The global 800m champion, Brazier, is already the 600m World record holder indoors with 1:13.77 which he set last year in February in Staten Island. His average pace when breaking the indoor record was 12.3 seconds per 100m. To break Johnny Gray's 1:12.81 600m outdoor World record he will have to run with an average pace of 12.13 seconds.
Other strong runners to compete in the men's 600m in Szekesfehervar on Wednesday are World championships finalist, Wesley Vazquez of Puerto Rico, and Erik Sowinski who holds 800m PB of 1:44.58.
"I think with Wesley in there it will definitely be a great race," Brazier said. "The race will go out plenty fast. The race will take care of itself with the guys in the field.
More events to follow:
There will be plenty of action to watch in Szekesfehervar as a total of six defending World champions and nine world leaders will line up at Gyulai Istvan Memorial.
The World 200m champion Noah Lyles will contest in the 100m. This year he has clocked 10.04 and wind-assisted 9.94 in the 100m this year.
In the women's 200m race, the two-time World champion and European record holder Dafne Schippers of the Netherlands will face world championships bronze medallist Mujinga Kambundji of Switzerland.
The men's 110m hurdles will headline Orlando Ortega of Spain who set the World lead of 13.11 in Monaco last Friday.
The women's 100m hurdles will lead Nadine Visser of the Netherlands the current World leader with 12.68 seconds. She will face a very strong opponent Sharika Nelvis of the United States.
In the field events, we will see Daniel Stahl, a defending World champion who set a massive season's best of 71.37 just 8 days ago in Sollentuna. In the men's hammer throw, Polish 4-time world champion Pawel Fajdek will also return to action on Wednesday. Four-time world triple jump champion Christian Taylor who opened his season last Saturday at Austrian championships with 17.13m will compete in his specialty event.
The event will be streamed live Worldwide on the World Athletics Youtube channel and locally on Mediaklikk channel 4.
To see the complete live stream, results and full entry lists see page here.