• New Zealand's Eliza McCartney sets new pole vault world junior record

Posted by:
Watch Athletics
Sunday, 20 December 2015
New Zealand's pole vaulter Eliza McCartney set a new Junior Pole Vault record on Saturday, December 19 at the Mt Smart Stadium in Auckland.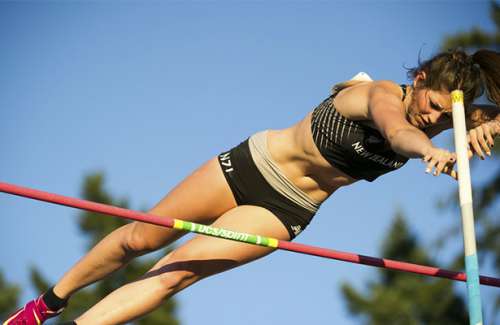 McCartney who turned 19 just 9 days ago cleared 4.62m beating previous world junior record set by Russia's Alyona Lutkovskaya by 1cm.
"We've been looking at the record for a little while and this was the last chance I had to jump it," McCartney told reporters.
"When you think about it like that it is quite a big improvement. I'm on a slightly longer run-up and slightly bigger poles so I was expecting to increase my PB, but by that amount was really good." she added.