Turkey's men's and Great Brittain's women's cross country teams won the 2014 European Cross Country championships team titles in Samakov, Bulgaria on Sunday, December 14.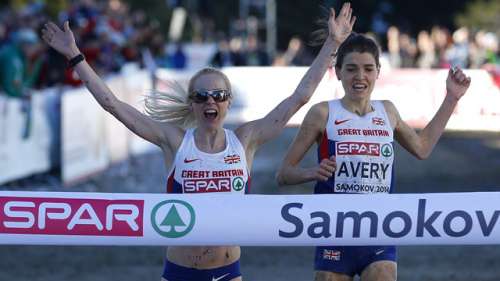 The winner in the women's 7.7km was decided in a thrilling finish, where Gemma Steel defeated her teammate Kate Avery. Steel who took silver a year ago and bronze in 2011 edged on the line compatriot Kate Avery to win her first European cross country title. Both British runners posted same time of 28:27 seconds. Sweden's Meraf Bahta battled off Belete Almensch of Belgium for third clocking 28:52.
Defending champion, Sophie Duarte, was fifth in 28:58 with Ireland's Fionnuala Britton who won European Cross Country titles back in 2011 and 2012 crossed the line in sixth in 28:59.
Great Britain's women team won the team title with 21 points followed by Spain with with 70 points and Ireland who scored 87 points in third.
In the men's race Turkey's African-born Polat Kemboi Arikan edged Kenyan-born teammate Ali Kaya to win the gold. Both athletes clocked same time of 32:19 minutes. The third place took Ethiopia-born runner from Sapin Alemayehu Bezabeh who posted 32:30.
Turkey' steam scoring 33 points narrowly defeated Spain for gold, who scored 36 points, while Italy who took bronze scored 56 points.
VIDEOS OF THE 2014 EUROPEAN CROSS COUNTRY CHAMPIONSHIPS:
-->