World's Fastest man, Usain Bolt, still believes he can better his 100m and 200m world records and to be the first man on the planet to break 19 second barrier.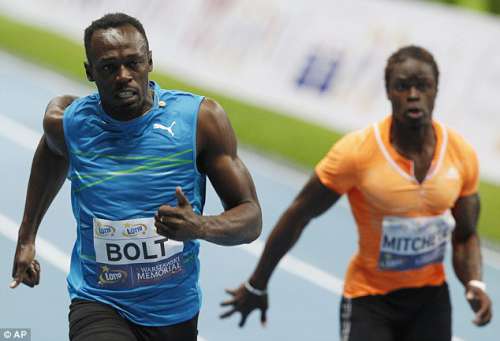 "Everybody wants to see the 100m go, but the 200m is for me," Bolt said.
"If I can get a perfect season where I'm working well, without any injuries, with no time off, I'll definitely have the chance to break the 100m world record.''
"The 200m is my personal focus. One of my biggest goals is to try to run sub-19, pushing the barrier a little bit will be great for me."
Bolt set the current world records of 9.58 seconds in 100m and 19.19 seconds in 200m at the Berlin World Championships in 2009.
The 28 year old Jamaican has won 6 Olympic gold medals and 5 World championships gold medals in his career.
This year Bolt was sidelined by a foot injury and ran only 4 races before his coach Glenn Mills called it a season and withdrew his athlete from the final two Diamond League in Zurich and in Brussels.
Article Source: aljazeera.com
-->