The 41 year old American road racer Deena Kastor broke the World Masters Half Marathon record at the Rock 'n' Roll Philadelphia Half

Marathon on Sunday, September 21.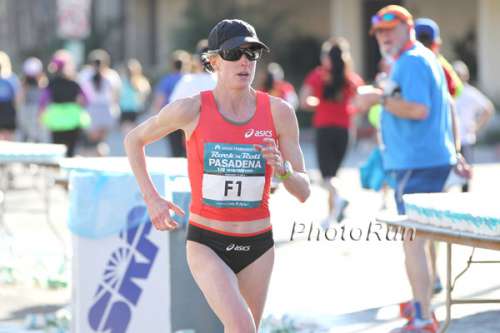 The Olympic bronze medalist and American record holder in the marathon clocked an impressive 1:09:36 to finish 3rd. Kastor bettered previous World Masters record set by Russia's Irina Permitina in 2008 by 20 seconds.
"I went through a rollercoaster of emotions. Today's race was a benchmark," she said. "It was really humid out there and I didn't feel great, but I ran fast so I'm thrilled. Rock 'n' Roll Races are like family to me and I'm pleased to break the record here in Philadelphia."

The overall women's race winner, Ethiopia's Aberu Kebede, who won the 2012 Berlin Marathon, posted 1:08:40 while Kenya's Caroline Rotich who took second clocked 1:09:21.
Image Source: LINK
-->