The Diamond race 1500m winner and the second fastest female miler in the US Jenny Simspn and Jordan McNamara won the world´s most famous mile road race - the Fifth Avenue Mile - on Saturday, September 13.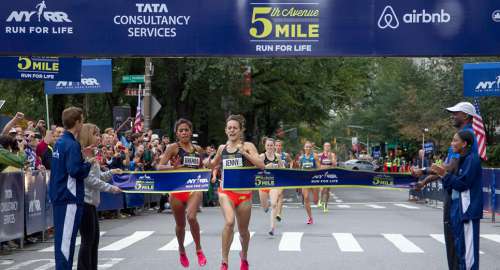 Jenny Simpson was a clear favorite coming into the women's race and showed by taking the lead from the gun. After 1200m Simpson had made a few steps gap from the pack, but 200m to go the 800m bronze medalist Brenda Martinez tried to deny Simpson's victory as she pushed hard and moved almost besides the leader. But Martinez had nothing left in the tank as Simpson held her off to win the race in 4:19.4. Martinez took second only 0.2 seconds behind the Simpson while Ciara Mageean of Ireland took third in 4:21.2. "It's loud. The road is different than the track," said Simpson. "I knew to save one final push for the last two blocks. This event is feeling like a tradition to me, and I hope to be back."
Men's Mile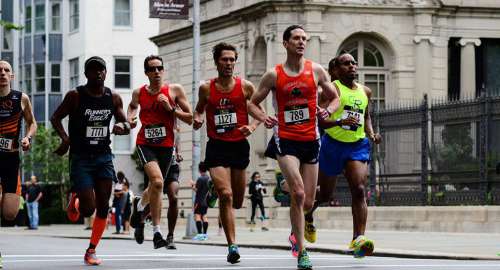 The men's race stacked with World championship medalist Matthew Centrowitz, Augustine Choge and several top Amercian and International milers was expected to be another showdown. Kenyans Augustine Choge and Lawi Lalang decided to dictate the race as they took it out hard and led the race up to 500m to go. A sudden lead 400m to go took Garrett Heath and it looked like the win was his, but the rest of the pack responded in the final 100m with Jordan McNamara stealing the race the race in brilliant time of 3:51.0. The second place finisher Garrett Heath clocked the same time as the winner while Ireland's Paul Robinson was third in 3:51.1.
"I tried to time it right," said McNamara. "Once you get excited, cool things can happen."
-->