Great Britain's Mo Farah after overcoming health and fitness problems claimed his fourth European gold by winning the 10 000 metres final on Wednesday night.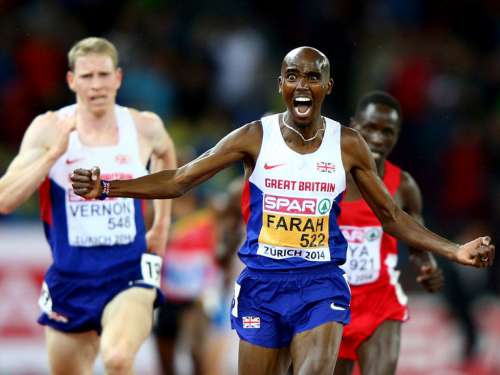 The double Olympic champion held off in the final straight Turkish pair Ali Kaya, Polat Kemboi and countryman Andy Vernon to win another European title in 28:08.11.
Vernon, hampered by backmarkers at the start of the final lap, pipped the two Kenyan-born Turks to take silver, Kaya was third and Arikan, the defending champion, finished out of the medals.
It was a welcome win for the 31-year-old Farah in what has been a frustrating season.
"It meant a lot to me," Farah told reporters after adding to his 5 000 and 10 000 metres European golds in Barcelona in 2010 and his 5 000 metres title in Helsinki two years ago.
"I was really ill a few weeks ago but training has gone well.
"Winning the European Championships again really does mean a lot to me. I didn't want to let people down after missing the Commonwealth Games, it hasn't been easy."
-->