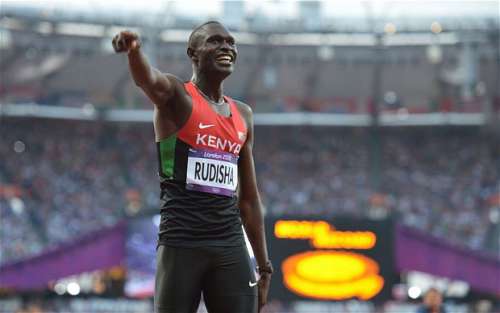 The world record holder in 800m (1:40.92), David Rudisha, stayed positive after he was defeated and finidhed 7th with a time of 1:44.87 on Saturday at the Prefontaine classic in Eugene Oregon.
"It was tough, but I'm happy to run 1:44." said Rudisha, who was out for almost one year after he injured his knee in June last year.
"I started a bit late with my training this year, only in March, due to the knee problems.
"It has been like a crash programme to get ready. "I need to sharpen up to get competition-ready. "The body needs competition to build that speed. "It was tiring over the last 100 metres. "I'll go back and see how I can build up so I can finish next time. "But to be out for so long, I am satisfied with my time of 1:44." the London Olympic champion added.
Rudisha plans to compete in New York Diamond League in 2 weeks and after that he will travel to Kenya for Common Wealth Games trials. Rudisha's one of the main goals this year is to win the gold at the Common Wealth games in Glasgow in August.
-->