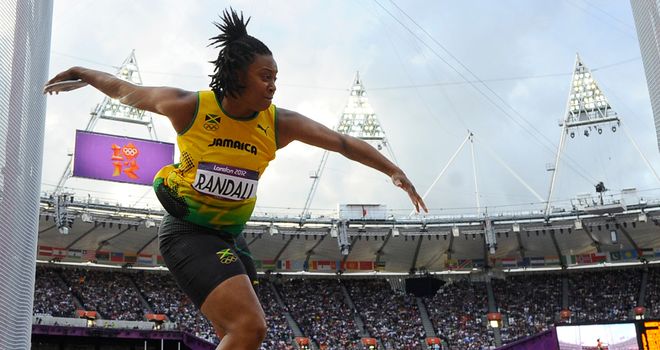 The 18-months suspension was given to Jamaican sprinter Sherone Simpson, the 2004 Athens Olympic 4x100m gold medallist, announced the Jamaican Ant-Doping Comminsion on Tuesday.
The Jamaican sprinter tested positive for oxilofrone on June 21, 2013, but she says that her Canadian trainer provided her with the substance and that she never knowingly took the stimulant which after a research in a lab was found in a supplement named "Epiphany D1".
"Two different labs that we commissioned to test the supplement both determined that oxilofrine was present and that it was not declared on the label." said athletes agent.
"On our advice, USADA (United States Anti-Doping Agency)ordered the supplement directly from the company and tested it themselves and confirmed the same," said Doyle.
"Subsequently, USADA has posted a warning on their website warning athletes not to take the supplement because it contains banned substances that are not declared on the label. he added.
Her 18-months suspension is effective from June 21, 2013, the day a doping test sample was taken.
Former world record holder in 100m, Asafa Powell's hearing is on on Thursday. Like simpson, Powell tested positive for oxilofrone at the Jamaican National Championships last year in June and he blames the Canadian trainer for supplementing him with the stimulant.
Also Jamaicas record holder in discus 61.21m, Allison Randall was also suspended for 2 years on Tuesday after she was found using a diuretic hydro-chlorothiazide - which reduces blood volume.