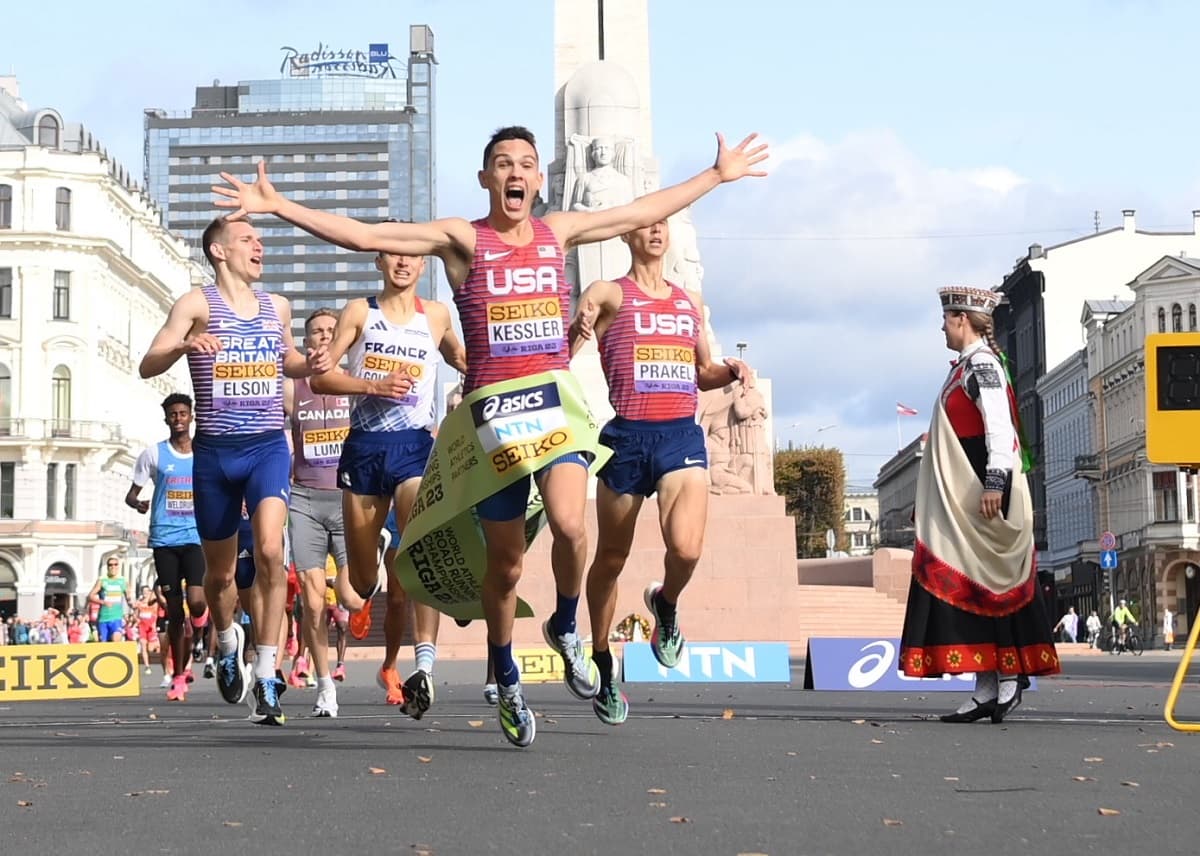 Riga, Latvia - In a thrilling display of athleticism and strategy, the men's mile event at the World Athletics Road Running Championships did not disappoint, with young American athlete Hobbs Kessler making headlines. The 20-year-old claimed an astonishing victory, setting a new world record time of 3:56.13.
The event's conclusion was nail-biting, with the top nine finishers all within two seconds of each other. In a shocking turn of events, Britain's Callum Elson secured silver with a personal best of 3:56.41, narrowly edging out the former world record-holder Sam Prakel, who settled for bronze.
The race began with Kenya's Reynold Kipkorir Cheruiyot, the world U20 mile record-holder, taking an early lead. However, the field soon caught up, leading to a tight and constantly shifting race. South Africa's Ryan Mphahlele and Kenya's Kyumbe Munguti momentarily led the pack, marking 1km in 2:29, with about 20 runners, including Kessler, Elson, and Prakel, closely following.
As the race approached 1200m marker, Mphahlele led at the final turn, with over a dozen contenders hot on his heels. The game changed as Kessler strategically moved on the side of the pack, making his presence felt.
The closing 100m meters of the race saw a level field with Munguti, Elson, Canada's Kieren Lumb, and Eritrea's Yobiel Weldrufael, all neck and neck with Kessler. Showcasing his superior sprint finish, Kessler broke the tape in 3:56.13, setting a new world record in a photo-finish moment.
Despite the best efforts of Elson and Prakel, Kessler maintained his lead, leaving them to claim the silver and bronze positions respectively.
-->