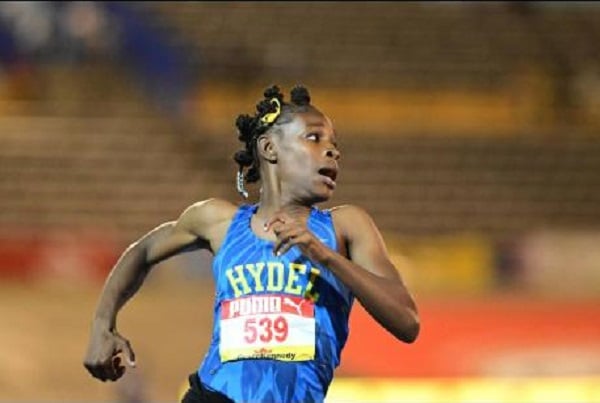 The 18-year-old Alana Reid smashed Veronica Campbell-Brown's two-decade-old Class One girls' 100 meters record on Wednesday at the ISSA/GraceKennedy Boys and Girls Championships in Kingston, Jamaica.
Reid clocked 11.16 seconds to win her semifinal heat, just 0.03 seconds off the 11.13 mark set by Campbell-Brown back in 2001. The World U-20 200m bronze medalist also produced the fastest time among the finalists.
In the Class One Girls' 100m final, Reid executed her race brilliantly, breaking the Campbell-Brown's record with a blistering time of 10.92 seconds (w +1.0).
Alexis James from Petersfield High won the silver with 11.45, while Tonie-Ann Forbes from Edwin Allen High concluded the podium with 11.47.
-->