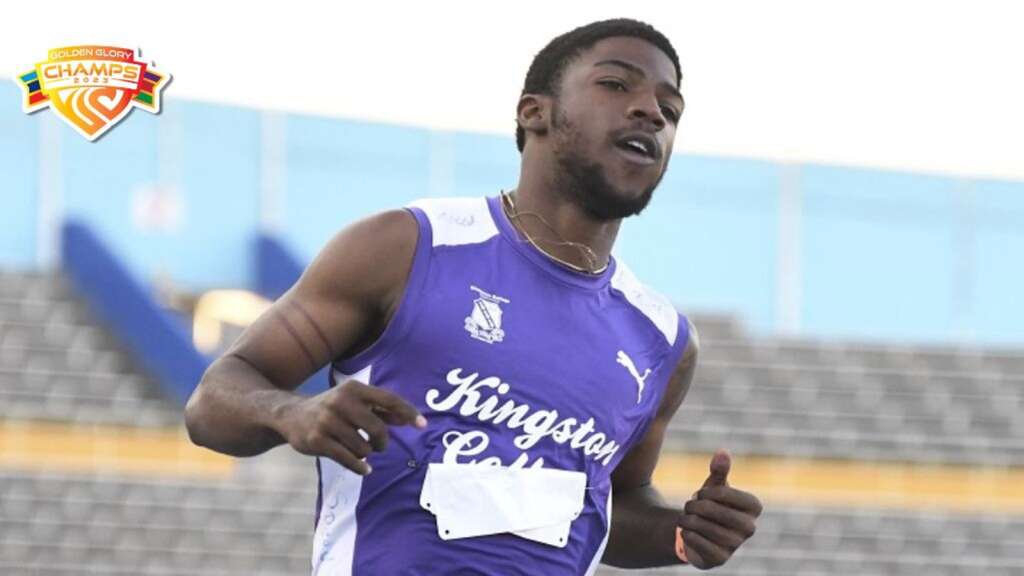 Bouwahjgie Nkrumie broke the 10-second-barrier at the 2023 ISSA/GraceKennedy Boys and Girls Champs in Kingston, Jamaica, on Wednesday night.
Kingston College's (KC) rising sprint star Bouwahjgie Nkrumieran ran a stunning 9.99 seconds (w +0.3ms/) to win the Class One boys' 100 meters final.
The 19-year-old Nkrumie, who won two silver medals at last year's World U20 Championships, punched his ticket to the 100m final after smashing Zharnel Hughes' record of 10.13 with a blistering 10.08 seconds in the semi-finals. He returned to track later the same night and ran 9.99 to become the first man in Champs history to go sub 10 seconds.
Deandre Daley from Herbert Morr took silver with 10.14, while Jaiden Reid from Jamaica College took third with 10.26.
-->