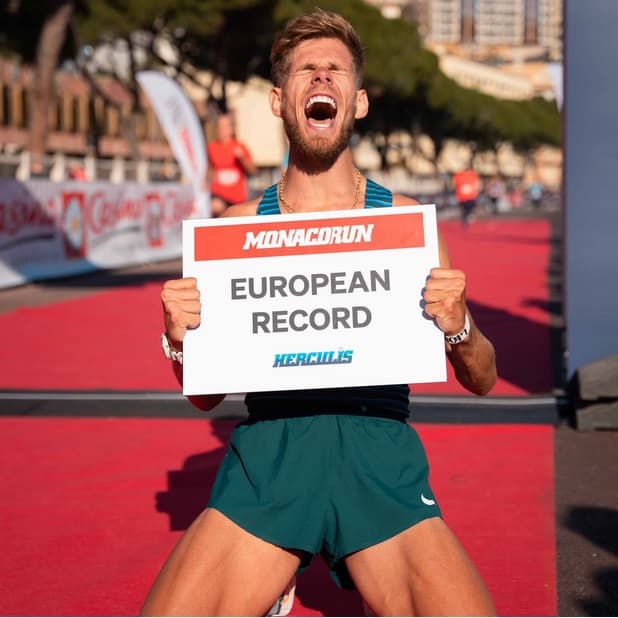 Jimmy Gressier regained his European 5km on Sunday morning in Monaco.
The 25-year-old Frenchman broke the tape at 13:12 to win the Monaco 5KM Run, improving the European record of 13:14 set by Italian Yemaneberhan Crippa a year ago. Gressier held the record before Crippa with 13:18.
"It was a controlled race. My pacers did a great job and the goal beforehand was to run close to 13:10. Given that goal, the European record could tumble. But I was not focused on the record too much. I came back from a great training camp in Kenya and I could feel my shape was getting better and better this week," said Gressier.
Gressier is scheduled to make his half-marathon debut in Paris in March.
"I do not have specific goals on the road, but I am using this winter season to break up the usual rhythm with the 2024 Olympics in mind. I am running to have fun and to win. In the upcoming weeks I will line up in Castellon and Paris for a 10km and half marathon. This summer the focus will be the 1500m and 5000m," he added.
-->