• Houston Half Marathon Announces Strong Men's and Women's Elite Fields

Posted by:
Watch Athletics
Wednesday, 04 January 2023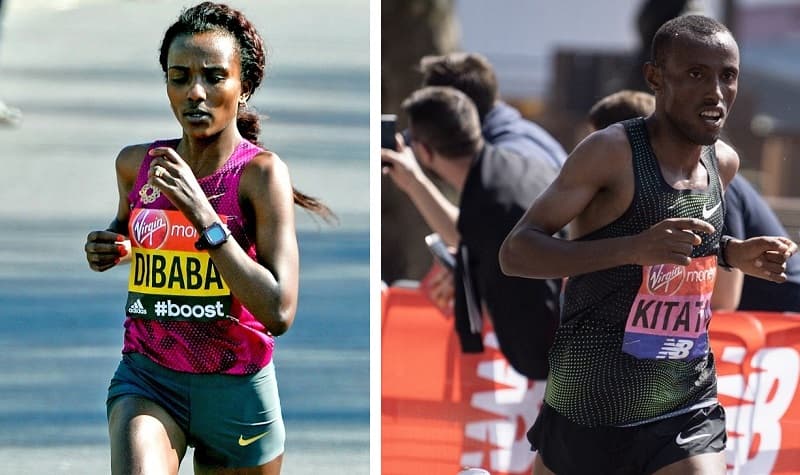 The organizers of the 2022 Houston Marathon announced the men's and women's elite field who will pursue the $10,000 first-place prize on Sunday, January 15. The half marathon is hosted simultaneously with the Chevron Houston Marathon.
Emily Sisson will run her first race since clocking a stunning 2:18:29 at the Chicago Marathon in October, crashing Keira D'Amato's American record by 43 seconds. Before her impressive race in Chicago, Sisson clocked a 1:07:11 in Indianapolis, shaving four seconds off Sara Hall's American half-marathon record.
"I have really enjoyed racing here in the past and am excited to start my 2023 season in Houston," said Sisson, who finished fifth in the 2019 Aramco Houston Half Marathon. "I felt good coming out of Chicago and am really looking forward to another opportunity to race."
Sisson will face off with one of the greatest distance runners of all time as, Tirunesh Dibaba of Ethiopia. Dibaba will make a return to competitive running after more than four years. The three-time Olympic gold medalist and five-time world champion has not raced since 2018 but says after giving birth to a second child in 2019 and then battling COVID-19, she is ready to add another chapter to her storied career.
"Houston is a famous race, and my training has been going well," said Dibaba, the 2017 Chicago Marathon Champion. "It seemed like the best way to test myself and see what could be next."
Other top American runners announced for Houston are the 1500m World Champion and Olympic Bronze Medalist Jenny Simpson, who will make her half marathon debut and Molly Huddle who set the then-American record to win the Houston Maraton in 2018.
International top level competitors women's half marathon field contain 2021 Berlin Marathon runner-up Hiwot Gebrekidan of Ethiopia and 2022 World Championship Marathon fourth-place finisher Nazret Weldu of Eritrea. South African Dom Scott will attempt to break her national record of 1:06:44. Scott finished 3rd in Houston last year.
London, Frankfurt, and Rome marathon champion Shura Kitata of Ethiopia will lead a strong men's elite field. Kitata was the Houston half marathon champion in 2019. He will race the Houston Half Marathon for the 4th time.
Additional elite runners are Ethiopia's Leul Gebresilase Aleme, runner-up at last year's London Marathon, and 2020 Olympian Mohamed El Aaraby of Morocco. The men's elite field includes Edward Cheserek of Kenya, who is coming off a 1:00:13 half marathon personal best in Valencia last month. The 17-time NCAA Champion at the University of Oregon, Cheserek, will be chasing sub-one-hour PB in Houston.
The top American in the field is Conner Mantz of Utah. Mantz, the 2020 and 2021 NCAA Cross Country Champion at BYU, produced the fastest debut ever by an American-born runner in Chicago last October, with 2:08:16.
Women's Elite Field