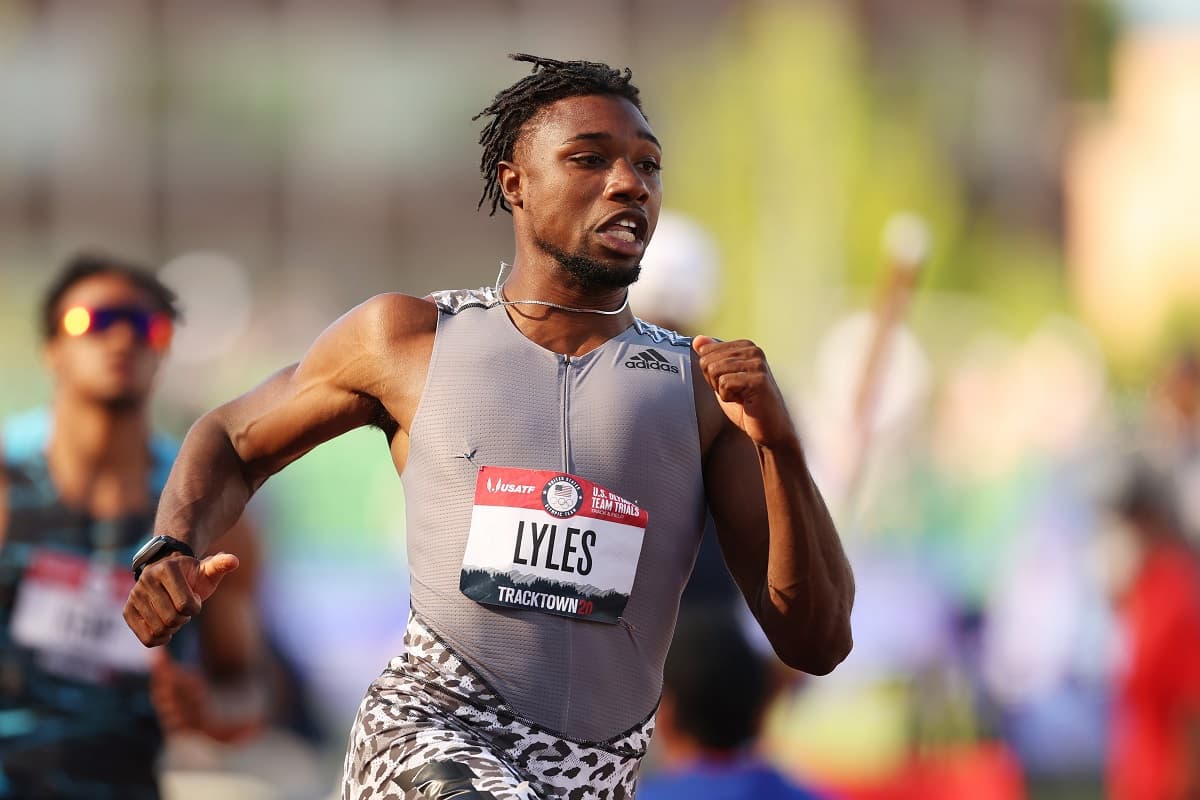 World Champion Noah Lyles of the United States set a season's best in the 200m at the Pure Athletics Global Invitational in Clermont, Florida, on Sunday, May 1.
The 24-year-old Lyles, who took bronze at Tokyo Olympics last summer and won two Word titles in Doha in 2019 in his first 200m race this year, clocked a solid 19.86 seconds (wind +0.8 m/s). His time is fourth fastest this year on the World outdoor lists.
Jereem Richards of Trinidad and Tobago, who won the heat #2, took second place overall with 20.06 (w+0.6m/s), while Josephus Lyles, who took second behind his brother Noah in heat 1, was third overall with 20.20 seconds.
Before the 200m race, Noah Lyles ran 100m prelims, clocking 9.90 sec with a strong (+3.9m/s) tailwind.
Elsewhere, 23-year-old Twanisha Terry of the United States stormed to victory in the women's 100m dash, clocking 10.96 sec (+1.3 m/s). Her winning time is the 4th fastest in the World in 2022. Jamaica's Brianna Williams took the second place with 11.03 seconds while Maia McCoy was third with 11.20.
-->