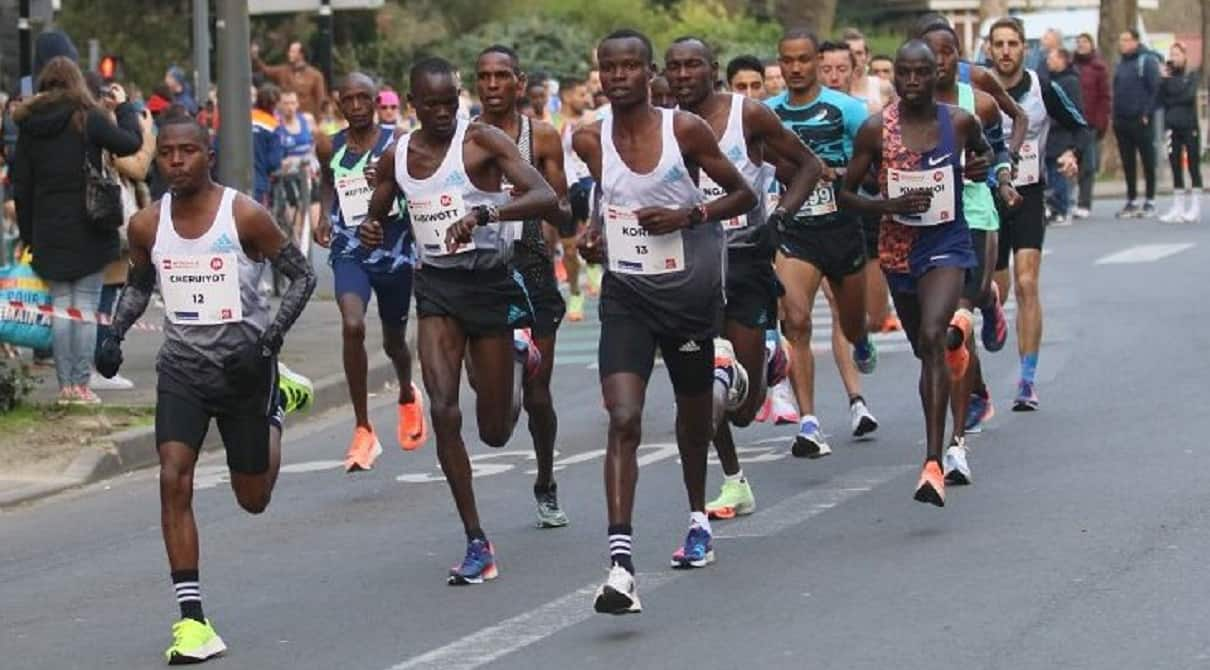 Results for the Semi (Half) Marathon de Lille 2022. The race took place in Lille, France on Sunday, April 20.
In the men's race, Uganda's Andrew Rotich Kwemoi took the win in a new PB of 59:37 as third second and place finishers Kenyans Kibiwott Kandie and Roncer Konga dipped under the one-hour barrier. The 21-year-old Kwemoi shaved more than three minutes from his previous PB.
Ethiopian Zenebu Fikadu also posted a massive personal best of 1:06:57 to claim the women's race in Lille. She was a clear winner over the 2nd and 3rd place finishers Purity Komen (1:07:10) and Betty Kibet (1:08:00) of Kenya.
Download complete results
Top Results Men's Half Marathon
1. Andrew Rotich Kwemoi UGA 59:37
2. Kibiwott Kandie KEN 59:37
3. Roncer Konga KEN 59:38
4. Michael Kamau KEN 1:00:14
5. Isaac Kibet UGA 1:00:20
6. Dominic Kiptarus KEN 1:00:48
7. Abel Mutai KEN 1:01:00
8. Kennedy Kipyeko KEN 1:01:35
9. Jamal Kiprono KEN 1:02:05
10. Yoann Kowal 1:02:17
11. Mohammed Ben Yattou ALG 1:02:56
12. Inconu Tyu RWA 1:02:58
Top Results Women's Half Marathon
1. Zenebu Fikadu ETH 1:06:57
2. Purity Komen KEN 1:07:10
3. Betty Kibet KEN 1:08:00
4. Etalemahu Sintayehu ETH 1:08:35
5. Rosemary Wanjiru KEN 1:09:27
6. Katharina Steinruck GER 1:10:05
7. Nancy Jesang KEN 1:10:44
8. Nawal Yahi ALG 1:11:41
9. Sandra Tuei KEN 1:12:36
10. Lisa Oed GER 1:14:19
-->