Kentucky's Kennedy Lightner blazes 44.68 in 4x400m

Posted by:
Watch Athletics
Saturday, 22 January 2022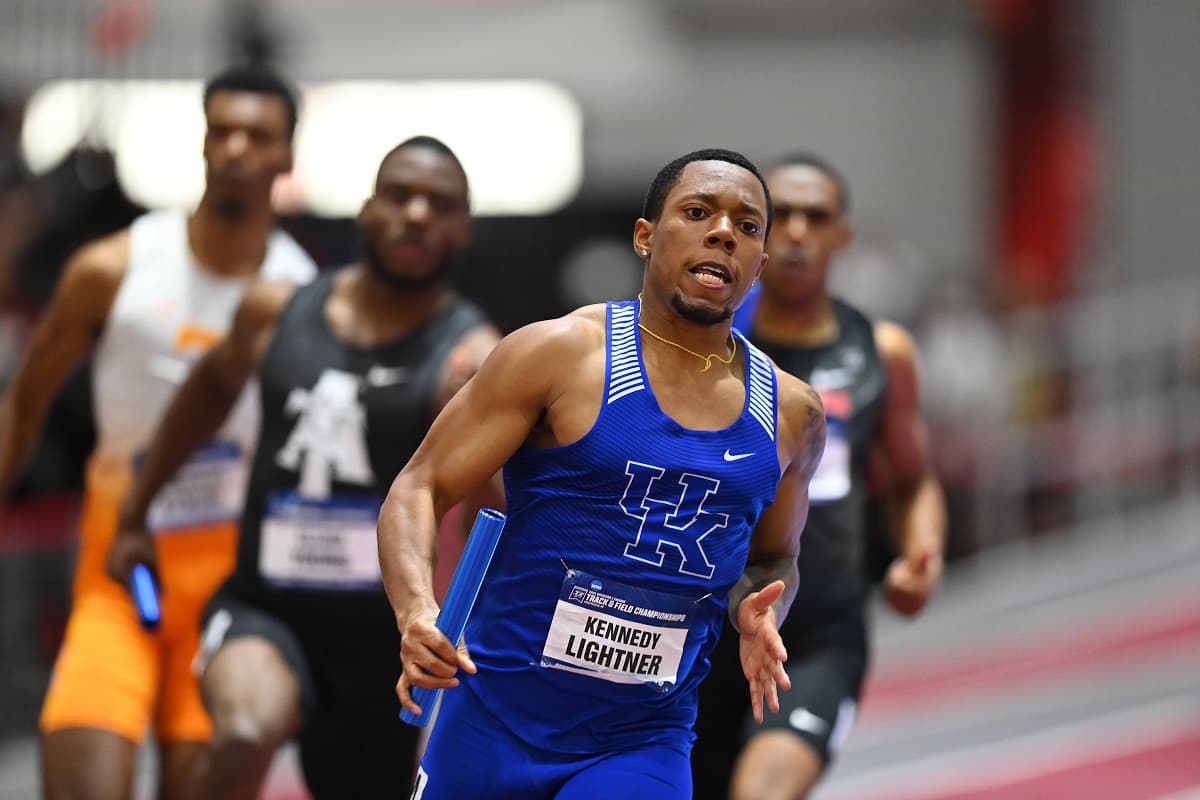 Kennedy Lightner was the night's highlight for Kentucky at the Texas Tech Red Raider Open on Friday, after he ran a sensational 44.68 in 4x400m and clocked 20.52 in the 200m.
Lightner, the junior for Kentucky, played a massive part in the Wildcats' 4x400m relay victory when he came from miles behind in the final leg to run a sensational 44.68 split and beat out Houston and Texas.
Before the 4x400m, Lightner won the 200m in 20.52 for the second-fastest time in the NCAA and in the world this season. He broke also the previous 200m school record held by teammate Langston Jackson (20.65).
Lightner's 400m indoor personal best is 46.20 from 2020.
The University of Kentucky women's 4x400-Meter relay (Masai Russell, Abby Steiner, Karimah Davis, and Alexis Holmes) set a new school record and the fastest time in the World this indoor season of 3:28.62. Arkansas 4x400m relay team was second with 3:29.09.
See the complete meet results here.
Watch Lightner run 20.52 in the 200m
Men's 4x400m Video
-->