Obiri and Kwizera favourites at San Silvestre Vallecana in Madrid

Posted by:
Watch Athletics
Wednesday, 29 December 2021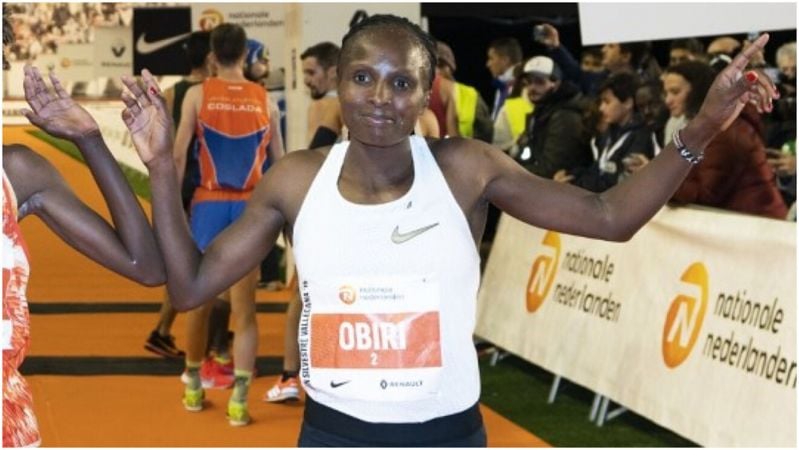 San Silvestre Vallecana, regarded as one of the most respected New Year's Eve races in the world, will go back to its normal circuit on Friday, December 31 after a change in 2019 because of the pandemic.
In the women's race Kenya's two-time world 5000m champion and double Olympic silver medallist Hellen Obiri will be the runner to beat.

Obiri ended up second in Madrid in 2018 clocking an exceptional time of 29:59 after a thrilling battle with her fellow Kenyan, the world marathon record-holder Brigid Kosgei.
The reigning global cross country champion, Obiri, will face Ethiopia's Degitu Azimeraw who clocked the 2nd fastest marathon debut in Amsterdam in 2:19:26 in 2019. In October 2020, the Ethiopian moved to 11th place on the globe all-time list following her runner-up finish in London in a huge lifetime best of 2:17:58. Azimeraw will be joined by two teammates from NN Running Team; Lonah Salpeter of Israel, the European 10km record holder with 30:05 and European 10,000m champion, and Haven Hailu from Ethiopia who ran 2:20:19 for third in Amsterdam marathon in October.
The favourite in the men's race will be Burundian Rodrigue Kwizera. The 22-year-old will try to continue his unbeaten winning streak on Spanish soil after his 5 victories at the World Athletics country trour gold meets in Soria, San Sebastian, Atapuerca, Italica and Venta de Banos.
Kwizera's main oponent in Madird will be Spain's rising star Mohamed Katir, who broke 3 national records in the span of of 33 days. Katir ran 12:50.79 for the 5000m in Florence on 10 June, he continued his succesfull exceptional season with a huge 3:28.76 performance in 1500m in Monaco Diamond League on 9 July and just 4 days later he took his first Diamond League win by taking the 3000m in Gateshead with a stunning 7:27.64.
Other runners to watch out are Kenya's Shadrack Koech and Uganda's Boniface Abel Sikowo. Koech holds a 27:21 10km life time best, while Sikowo is a 8:25.91 3000m steeplechaser who made a road race debut with a 1:01:44 in the half marathon in Barcelona in October.
Kenya's 19-year-old Emmanuel Kiplagat, who clocked 28:28.02 for the 10,000 m last summer in altitude in Nairobi is another runnrer that will be in the battle for the podium.
The men's course record stands at 26:41 set by Jacob Kiplimo of Uganda in 2018 will probably stay untouched. San Silvestre Vallecana is a World Athletics elite label road race.
Watch San Silvestre Vallecana live stream.
-->