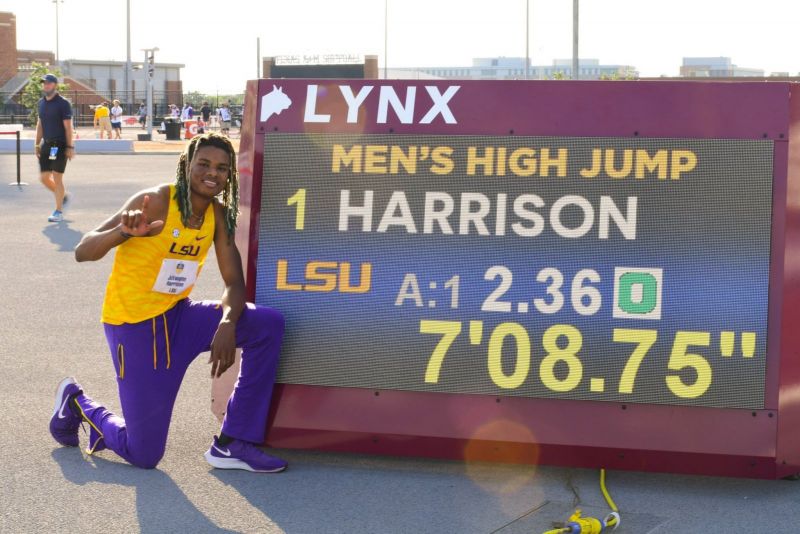 JuVaughn Harrison from Louisiana States University (LSU) jumped 2.36m to win the high jump at the Southeastern Conference championships in Bryan-College Station, TX on Friday night.
Harrison won the high jump with a clean sheet through 2.36m (7-8¾) to equal the second-best performer in the US collegiate history (NCAA) and to set the best mark in the world this year.
After his impressive 2.36m jump, Harrison retired from the event, in order to save his energy for the long jump later in the night.
Harrison now could be the favorite for the gold medal at Tokyo Olympics.
In the long jump, Harrison took second place with an outstanding jump of 8.24m (27-½). Carey McLeod from Texas won the men's long jump with 8.34m (27-4½).
The women's heptathlon winner, Tyra Gittens of Texas A&M Set a new SEC meet record and #3 mark in NCAA history with an impressive 6418 points. She cleared 1.95m in the high and leaped 6.96m in the long jump to become the first woman in history to jump 1.95+ and 6.95+ in the same heptathlon. Anna Hall of Georgia was second 6117 points.
Kyle Garland a freshman of Georgia won the men's decathlon 8196 points.
See the full SEC Outdoor championships results here.
-->