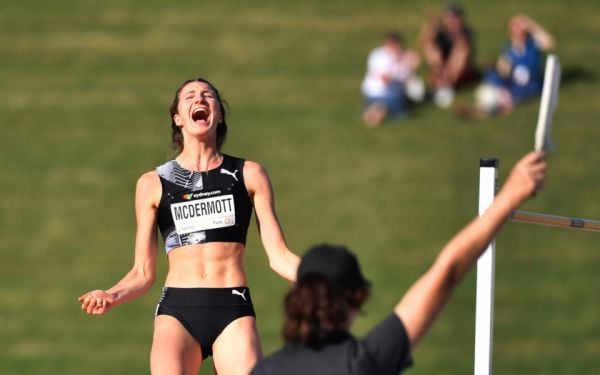 Nicola McDermott became the first Australian woman to clear a high jump bar set at two meters on Sunday (18) at the Australian Track and Field Championships in Sydney.
McDermott added one centimeter to the national record set by Eleanor Patterson last year.
See the results and live stream here
In the men's 1500m final national record holder Stewart McSweyn led from the gun and tried to break away from the field. The only runner to follow McSweyn was the 23-year-old Jye Edwards. In the final stretch, Edwards ended up winning the race in a huge personal best time of 3:33.99. Both McSweyn and Edwards qualified for the Tokyo Olympics.
-->