Keely Hodgkinson destroys World Junior U20 800m record with 1:59.03

Posted by:
Watch Athletics
Saturday, 30 January 2021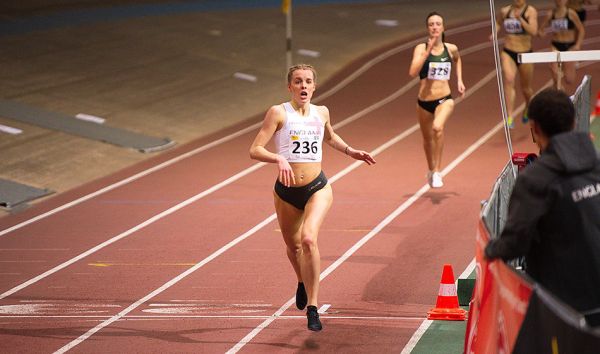 Keely Hodgkinson of Great Britain smashed the 800m World junior U20 record indoors at Track and Field Indoor Vienna on Saturday, Jan. 30.
The 18-year-old Keely Hodgkinson clocked an amazing 1:59.03 to break Meskerem Legesse's 17-year-old indoor World Junior record by exactly two seconds to become the first junior to run the 800m under two minutes.
Last year at the same indoor meet in Vienna she set a new European U20 record for the 800m with 2:01.16.
It was all about not panicking when they all went off so fast but to be honest, it could not have gone better so I'm really happy," said Hodgkinson after the race.
Nadia Power, who finish Behind Hodgkinson in 2nd place, cloked a new Irish record of 2:02.44.
See full women's 800m results here.
In the women's 400m, Femke Bol broke the Netherlands national 400m record indoors that stood for 23 years with a World leading time of 50.96 seconds. A few minutes earlier Lieke Klaver from a different heat clocked a new Austrian record 400m with 51.48 seconds.
-->