Andreas Almgren crushes his own swedish 3000m record with 7:41.6

Posted by:
Watch Athletics
Saturday, 30 January 2021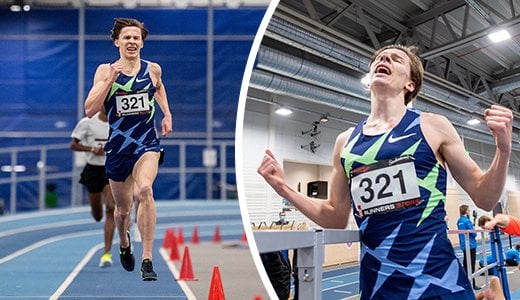 Andreas Almgren smashed his own Swedish 3000m record indoors on Saturday at Greyhound Winter in Sollentuna on Saturday afternoon.
The 25-year-old Almgren clocked a stunning 7:41.6 breaking the previous record of 7:48.34 he set during the 2020 indoor season. He is now the 2nd fastest European and 5th fastest runner in the World so far this year.
-->