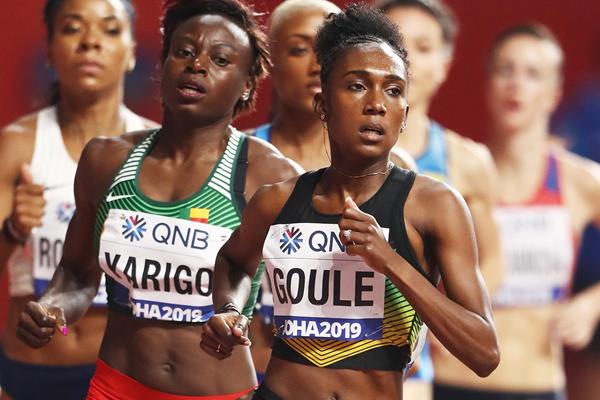 Naotoya Gaule and Kameron Jones clocked the fastest 600m times in the World this season at the Clemson Orange and Purple Elite indoor track and field meet at Clemson University on Saturday (9).
The World championships 800m finalist, Gaule, of Jamaica dominated the women's 600m run with a world-leading performance of 1:26.80 in her season debut. Brittany Aveni also broke 1min and the 30-sec barrier to finish in 2nd place in 1:28.01. Less than two hours later, Aveni clocked an impressive 38.47 seconds to win the women's 300m dash.
Kameron Jones, the bronze medalist from the 2019 USATF indoor championships stormed to a new WL in the men's 600m race with 1:16.16.
Another early World leading mark was set in the men's 300m dash by Terryon Conwell, who stormed to a victory in 32.97.
See the full meet results here.
-->