Stewart McSweyn clocks World leading mile

Posted by:
Watch Athletics
Wednesday, 30 December 2020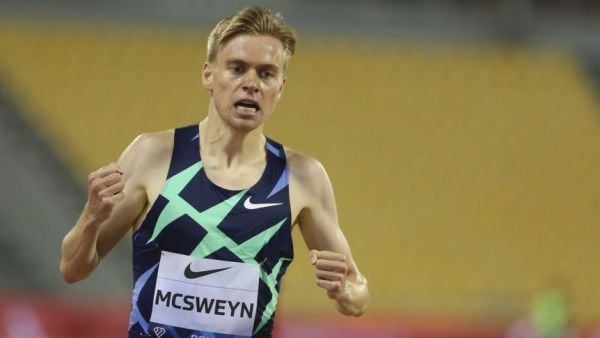 Stewart McSweyn concluded his outstanding 2020 season with the World leading time of 3:50.61 to break the Australian all-comers' record in the mile at the Tasmanian Christmas Carnival meeting at Penguin on Tuesday (December 29).
"I thought because it was early season, the pace would feel really quick, but I felt strong at 800 metres – I felt a lot comfier than I normally do in a 1500 or mile. I knew I was on for a good time, but with 350 metres to go I really started hurting, and it's just a long grind when you're out there by yourself. I was happy I was able to tough it out and close in a big PB." McSweyn said.
His World-leading mile time was four seconds faster than his previous personal best of 3:54.60 set at the Müller Grand Prix in Birmingham in 2018.
Earlier this year the 25-year-old McSweyn broke Ryan Gregson's 10-year-old Australian record for the 1500m with 3:30.51 in Doha, clocked a new Oceanian 3000m record of 7:28.02 in Rome.
-->