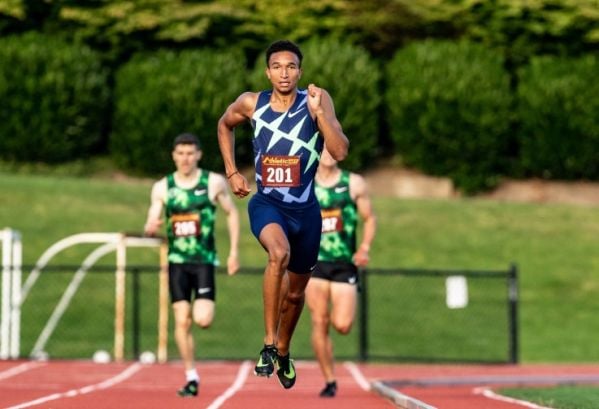 The reigning World 800m champion,
Donovan Brazier,

returned

to racing with a stunning 1500m personal best at "The Big Friendly" meet in Portland Oregon on Friday

,

July 3.

The competition in portland had only three events, men's and women's 800m and men's 1500m. All the runners were from Nike Sponsored Oregon Track Club Elite and Pete Julian's, a former assistant coach of the Nike Oregon Project, training group.

In the men's 800m the only finisher was Craig Engels who stopped the clock after 1:48.55. Chanelle Price, the former World indoor champion was the winner in the women's 800m with 2:01.47. 

The highlight of the meet produced Donovan Brazier, who set a new personal best time of 3:35.85, clocking 52.13 over the last 400m.

There was no live stream and an announcement about the meet and, the results, and a video of the races was released only two days after the meet.

This is what Portland track's Jeff Merrill told LetsRun.

"The facility and others did not want people to see the live stream and head over to the facility. We had to keep the numbers below 25 people inside the stadium. We sat on all the info for a day and a half until it was ready to release so people could at least attempt to watch it without knowing results. Tough to do but we were trying to make it surprising and exciting for the fans in this weird time…Since the live stream wasn't an option we wanted to try to do the next best thing. Everyone involved wanted [a livestream] just as bad as [the fans] do. We're with them!"