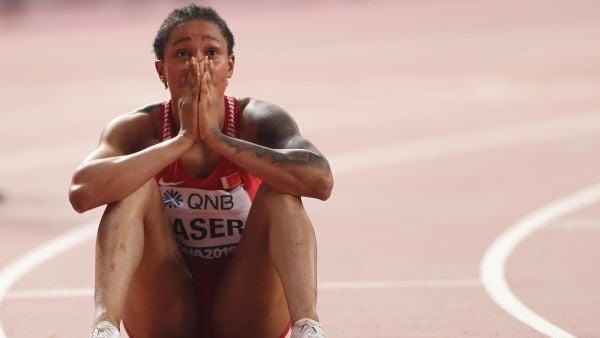 World 400m champion Salwa Eid Naser of Bahrein has been provisionally suspended for missing four doping tests.
Athletics Integrity Unit (AIU) suspended on Friday World 400m champion Salwa Eid Naser for multiple whereabouts failures.
The athlete believed she had missed three doping tests but according to AIU the actual number is four. AIU also said Nasser was investigated for three whereabouts failures during the Doha Athletics World championships and the fourth missed test comes from January 2020.
The 22-year-old Bahraini ran 48.14 seconds - the third-fastest time in history - to win the world title in Doha in 2019.
"I've never been a cheat. I will never be. I only missed three drug tests, which is normal. It happens. It can happen to anybody. I don't want people to get confused in all this because I would never cheat." Naser told the Guardian following her suspension.
Here is AIU response to Naser's comment:
"In response to a public statement made by Salwa Eid Nase of Bahrain in relation to notice of Charge issued to her for multiple whereabouts failures, the AIU clarifies the following matters.
The investigation into Ms. Naser's three whereabouts failures in 2019 was ongoing at the time of the Doha World Championships and she was not provisionally suspended at the time. Following the conclusion of the investigation and fourth whereabouts failure in January 2020, a Notice of Charge was issued and Ms. Naser subject to an immediate Provisional Suspension. The disciplinary process is on-going and the AIU will not comment further on the matter at this stage." the IAU wrote on Twitter.
Under the World Athletics Anti-Doping Rules, any combination of 3 whereabouts failures (Filing Failure and/or Missed Test) within a period of 12 months constitute an anti-doping rule violation, for which the applicable sanction is 2 years' ineligibility subject to a reduction to a minimum of 1 year depending on the degree of fault.