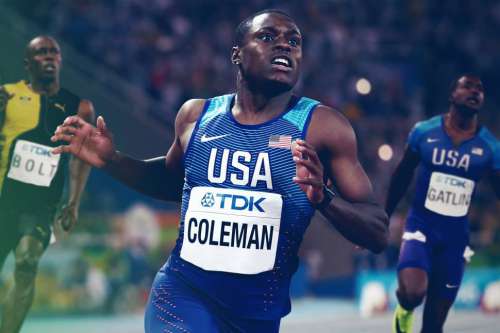 Currently the fastest 100m man in the World, Christian Coleman, missed his third drug test. 
The US sprint star, Coleman, missed a third out-of-competition doping test in the last 12 months. Coleman could face a 2 year doping ban and miss World Championships and Olympic games where he is the favourite to win the 100m.
Elite track and field athletes are required to report their whereabouts for out-of-competition drug testing, and must be present at their reported location for drug testing without prior notice. According to the United States Anti-Doping Agency (USADA) rules an athlete who misses three out of competition drug tests in a 12-month period could recieve a ban from sports of up to two years.
23-year-old holds the fastest 100m time this year with 9.81 seconds.  At the 2017 World outdoor championships in London Coleman was beatean into second place by a drug cheat Justin Gatlin in the 100m final. Last year he broke the World indoor 60m record with of 6.34 and set a lifetime best in the 100m of 9.79 seconds at the Diamond League final.