The most decorated female track and field athlete of all time Allyson Felix advanced to 400m semi finals on the opening day at USA Outdoor Championships in Des Moines, Iowa on Thursday, July 25.
It was the first race for the 6-time Olympic champion in more than a year and since having daughter Camryn via emergency C-section at 32 weeks on Nov. 28 last year.
Felix clocked 52.20 seconds to finish in 4th place in her heat. She advanced to semi finals with the 11th-fastest time of 16 qualifiers. 
"It felt rusty. Kind of to be expected," Felix, who ran unsponsored but in Nike shoes, told media in Des Moines. "It's not quite up to my standards.
"Even though it wasn't a great result for me, it's a starting point. My biggest goal is next year. I know that I'm capable. Now I have time on my side. I can get where I need to go."
Elsewhere, Molly Huddle won her 5th straight US title and 28th career national title. Huddles broke the tape cloking 31:58.47 ahead of Emily Sisson (32:02.19) and Kellyn Taylor (32:02.74).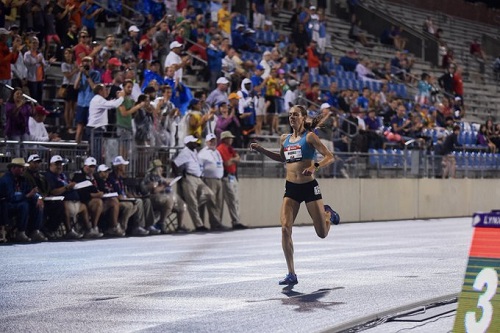 Lopez Lomong clocked a new personal best time of 27.30.06 to defended his 10000m title from last year.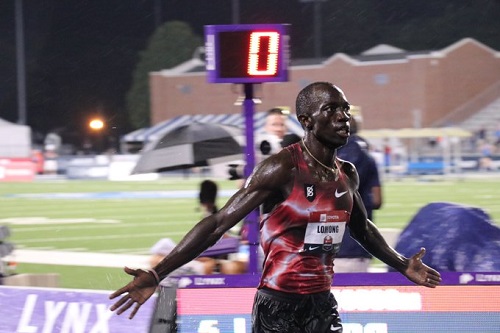 Keturah Orji claimed her 4th straight triple jump title with 14.56m.
In the men's 100m preliminary round this year's World's fastest man Christian Coleman, and Reigning World champion Justin Gatlin advanced to semi finals.
See more US outdoor championships info here.