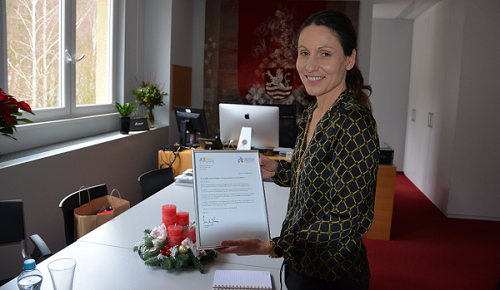 EuroHeroes is the initiative that RunCzech launched in 2018 in cooperation with the European Athletics. The initiative aims to celebrate European running stars and to find new sporting heroes.

21st Century long-distance running has been dominated by East African runners. Their success has resulted in many dominant victories and world records overshadowing commendable performances by other athletes. Amid such incredible African stars, Europe has struggled to find its own heroes. The media and, therefore, the public no longer pay attention to local elite runners whom fans and athletes can identify with and whose performances should serve as inspiration for the next generation.

"All the RunCzech races are five-star quality road races as awarded by European Athletics' Running for All platform, for which RunCzech should be very proud. It is very important that European athletes get more opportunities to race at the top level in road races across Europe and EuroHeroes is a fantastic initiative to encourage and promote our road race stars on the continent," said Svein Arne Hansen, European Athletics President.

On Thursday, December 13th, the Mayor of the Statutory City of Karlovy Vary was given over a thankful letter from the President of the European Athletic Association. Karlovy Vary was the first city where EuroHeroes project was launched by RunCzech in 2018.

"I appreciate the award given by European Athletics. It is evidence that the Mattoni Karlovy Vary Half Marathon keeps its high quality. And it confirms that the model of cooperation between the organizers and the city is excellent," commented Andrea Pfeffer Ferklová, the mayor of Karlovy Vary.

"We believed that, as part of the EuroHeroes project in Karlovy Vary or České Budějovice, we would discover new heroes that would inspire others to sport and active lifestyle. For the first time in its six years history the race was won by the Czech runner – Eva Vrabcová Nyvltová, and it was very touching," said Carlo Capalbo, President of the RunCzech Organizing Committee and Chairman of the IAAF Road Running Commission. The project was successfully launched and positively perceived both by runners and the public. Therefore in the upcoming RunCzech season, after a successful premiere in 2018, RunCzech has devoted four of its races for this project. Only European athletes, including the best Czech runners, will be officially invited to the elite starting field. You can follow them at these RunCzech events in 2019: Mattoni Karlovy Vary Half Marathon (18 May), Mattoni České Budějovice Half Marathon (1 June), Mattoni Olomouc Half Marathon (15 June) and Mattoni Ústí nad Labem Half Marathon (21 September).
Article souce: Run Czech

-->