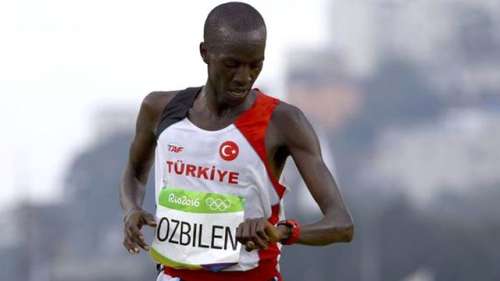 Kigen Kaan Ozbilen led Turkish men's cross country team to European Championships title by claiming the men's 10.18km race in Samorin, Slovakia on Sunday , December 10.
Ozbilen, who finished in 10th place twelve months ago in Chia,  clocked 29 minutes and 45 seconds to beat Spaniard Adel Mechaal by 10 seconds for the European title. 
"Last year I finished on the 10th place at the European Cross Country Championships because I was injured. I am very happy I could make it up this year and reach for a gold medal as I am back in the shape and injury free. Anyway it was a taugh competition - the cold made the run much harder. I loved the course, it was very special and I even did not mind about the frozen water jumps as they were not too wide. Now I will be preparing for a marathon in Boston." Ozbilen told reporters. 
Defending champion Aras Kaya of Turkey suffered a bad fall during the early stages of the race. The Turkish athlete managed to recover from the fall, but in the end he was not able to keep up with the lead pack and finished in a disappointing 10th place. 
Turks won the men's senior team title with 18 points as Spanish team finished in 2nd place with 20 points. Meanwhile defending champions Great Britain  and NI team finished in 3rd place with 35 points.
1 Turkey 17
2 Spain 20
4 France 56
13 Slovak Republic  201