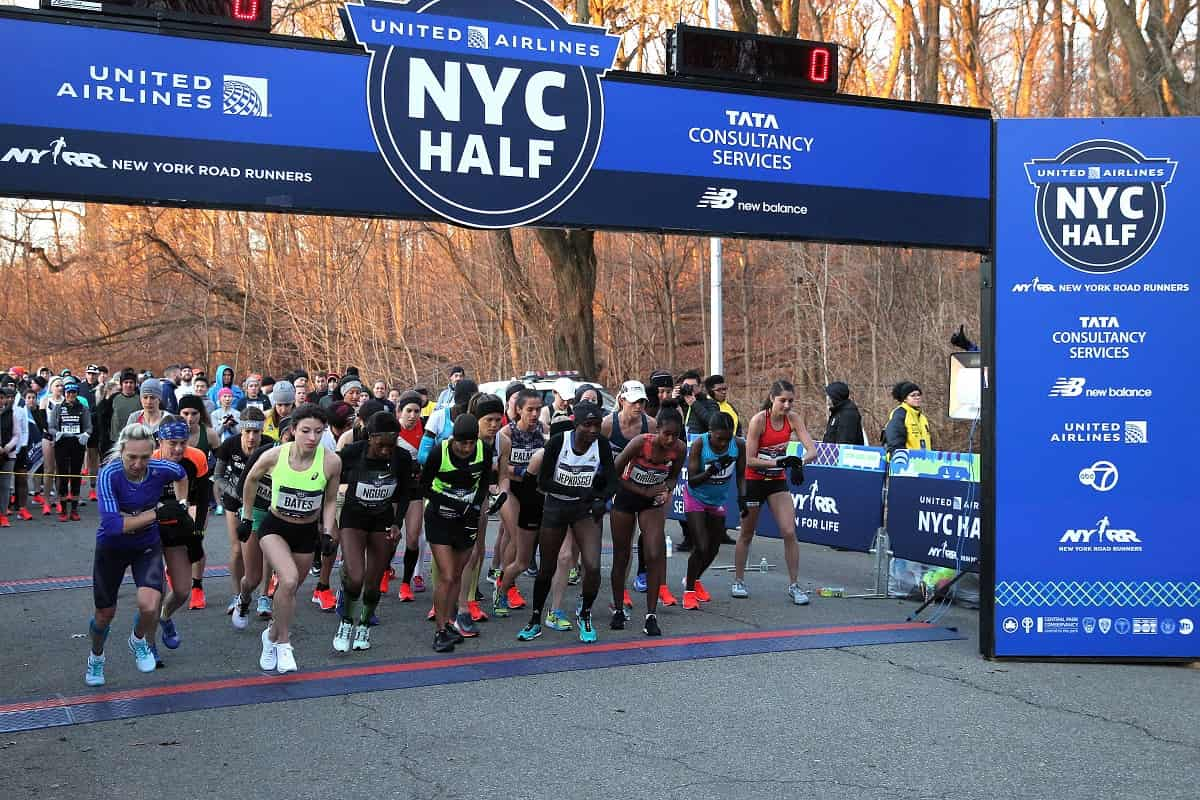 Results, tracking and leaderboard for the 2023 United Airlines New York City (NYC) Half Marathon.
Event Date: Sunday, March 19
Tracking and Leaderboard
You can also track runners, follow race leaders and watch live elite races on the official NYC Marathon App:
Ugandan Jacob Kiplimo won the men's race at the NYC Half Marathon with 1:01:31, beating his compatriot Joshua Cheptegei. Hellen Obiri from Kenya took the women's race in 1:07:21.
LEADING RESULTS MEN HALF MARATHON
1. Jacob Kiplimo (UGA) - 1:01:31
2. Joshua Cheptegei (UGA) - 1:02:09
3. Zouhair Talbi (MAR) - 1:02:18
4. Ben True (USA) - 1:02:57
5. Edward Cheserek (KEN) - 1:02:58
6. Andrew Butchart (GBR) - 1:02:58
7. Nico Montanez (USA) - 1:03:00
8. Reed Fischer (USA) - 1:03:02
9. Frank Lara (USA) - 1:03:07
10. Teshome Mekonen (USA) - 1:03:08
LEADING RESULTS WOMEN HALF MARATHON
1. Hellen Obriri (KEN) - 1:07:21
2. Senebre Teferi (ETH) - 1:07:55
3. Karoline Bjerkeli Grovdal (NOR) - 1:09:53
4. Diane van Es (NED) - 1:10:43
5. Desiree Linden (USA) - 1:12:21
6. Dakotah Lindwurm (USA) - 1:12:25
7. Molly Huddle (USA) - 1:12:27
8. Natasha Wodak (CAN) - 1:12:33
9. Jeralyn Poe (USA) - 1:12:46
10. Erika Kemp (USA) - 1:13:18
-->
Latest News