Here is a complete guide on how to live stream and watch Tokyo Olympic Games athletics/track and field live with Pure VPN.
First of all, get Pure Vpn and download the app on your favorite device.
Once you have signed up for a Pure VPN account, download and install Pure VPN on any of your favorite devices. You can simultaneously connect 5 different devices (PC, smartphone, smart TV, tablet ect.) with one Pure VPN account.
Here is how to watch top Olympic games channels:
Connect to Germany to watch ZDF or ARD
Connect to Canada to watch CBC
Connect to the United Kingdom to watch any of BBC channels
Connect to Poland to watch TVP Sports
Connect to Spain to watch RTVE 1 and Tele Deporte
Connect to Russia to watch Match TV
Connect to the Czech Republic to watch CT Sports
Connect to Switzerland IP to watch SRF Zwei
Connect to Jamaica to watch SportsMax
See below illustrations on how to download, connect with Pure VPN to watch all these channels free.
Once you have installed the software on your device or devices, you will have to enter your Pure Pure VPN Member username and password that you received in your email during your sign-up.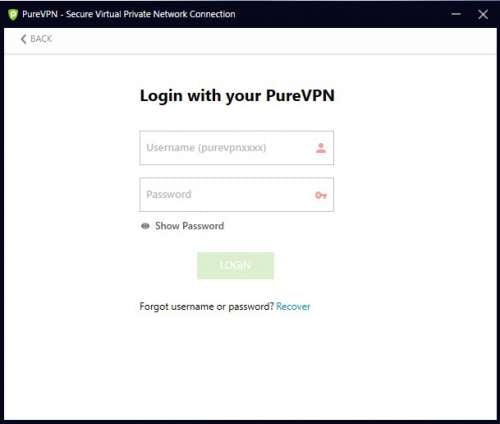 After you have logged in, choose what VPN mode you want to use. If you want to watch live TV, choose Stream.
From there you have two options to watch live TV:
You can choose your streaming channels by choosing a country from the list. For example, if you want to watch BBC, connect to UK (United Kingdom server) and open BBC iPayer or the page where the stream is located.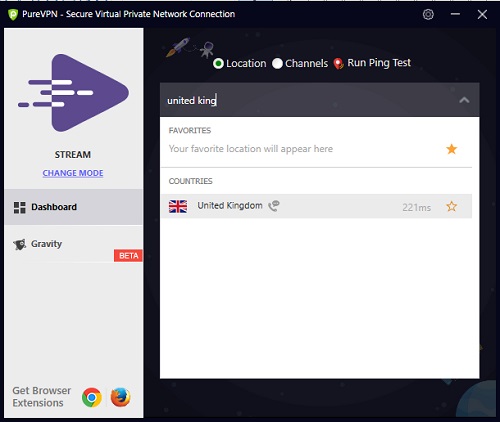 Or if you know the name of your channel, you can try to search for your channel on the most popular TV channels list and simply click connect. After you have successfully connected to your channel go to the live stream page and watch it free.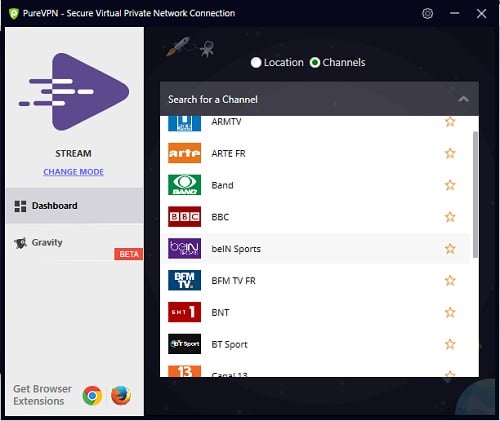 Once you have successfully connected to your desired server you will be able to watch the TV channel online for free.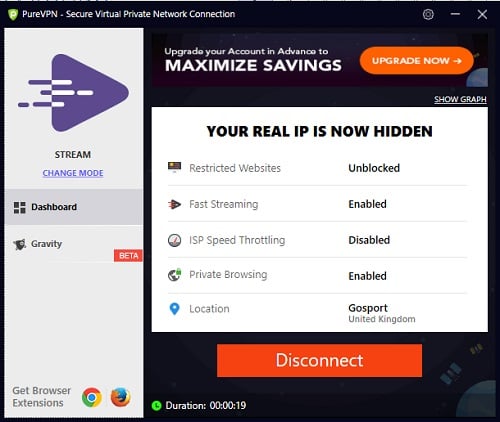 You can learn more about Pure VPN here or if you have more questions you can contact live Pure VPN customer service which is available 24/7.
1. Watch Movies and TV from any of your devices – fast and securely.
2. You can use parts on the internet that are blocked in certain countries.
3. You can keep your internet traffic private, even when you are on an unsecured public network.
4. A wide range of secure VPN apps.
5. Great 24/7 live customer support.
6. Super fast VPN servers in 94 countries
7. Bypass geo-restrictions to access: Netflix, Hulu, HBO NOW, BBC iPlayer, iTV, Sky Go (Italy), Rai TV, Rai Sports, Crackle, Showtime, Sling TV, FX, NBC, ABC, and many more.
8. One of the lowest cost VPN services in the World.
9. Risk-free 30-day money back guarantee.