Fast times in men's and women's sprint events were set this weekend in the United States indoor meets.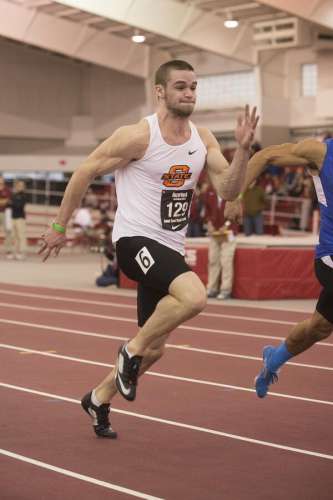 Men's 60m world lead's - On Saturday (17), Clayton Vaughn won the men's 60m open race in a world leading and personal best time of 6.54 seconds at Leonard Hilton Memorial in Houston, Texas. Vaughn defeated well experienced Trell Kimmons and Mike Rodgers, who clocked 6.57and 6.59 respectively.
Identical world leading time of 6.54 seconds posted of Oklahoma State University at Holiday Inn invitational in Lincoln, Nebraska on Friday (16). Teeters ran the time of 6.54 seconds in the preliminary rounds, but later withdrew from the final.The sprinters time is a new school record and a personal best mark. "It's awesome to break records and set national standards, but the important thing from this point on is to finish strong at the conference and national meets."Teeters said.
Shavez Hart (BAH) running for Texas A&M clocked world leading mark of 20.76 seconds in 200m in College Station at Texas A&M Team Invitational on Saturday (17).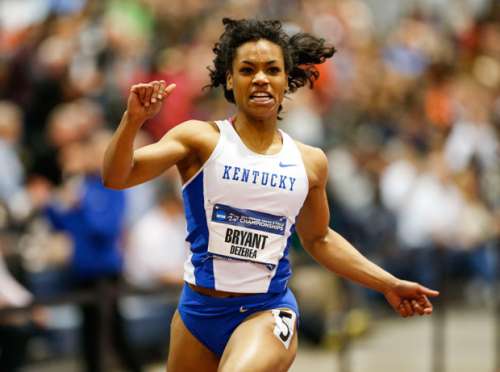 Women's world leads - Dezerea Bryant the reigning NCAA 200M Champion ran a world-leading time of 23.12 in the 200m at the Kentucky Invitational inside Nutter Field House on Saturday. Earlier that day Bryant clocked world' second fastest 60m time of 6.18 seconds.
Women's 60m world leading time of 7.15 seconds posted Jasmine Todd of University of Oregon at Washington Preview meet. The runner up Ky Westbrook of USC clocked 7.18 seconds.
Result Links

-->