World 800m Silver Medalist Nick Symmonds to Make 3000m Indoor Debut Next Month

Posted by:
Watch Athletics
Wednesday, 14 January 2015
American 800m runner, Nick Symmonds, who won the silver medal at 2013 Moscow World Championships will make a debut in the 3000m race next month in Seattle, Washington.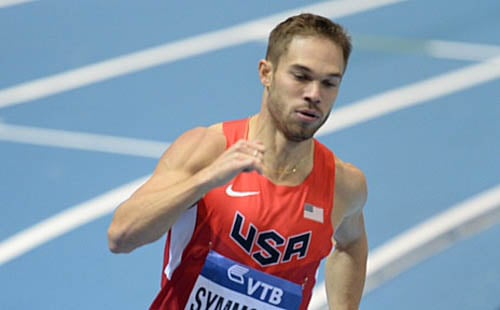 After last year's world indoor championships 800m final in Sopot, Poland, Symmonds announced his retirement from indoor track saying "This is the last time you see me racing indoors."
On Wednesday Symmonds posted on twitter: "Who will join me at this year's Husky Classic? Watch me grind through my debut at 3000 meters on Feb 14th in Seattle!"
The 31-year-old Symmonds holds 800m personal best mark of 1:42:95 he achieved at London Olympic final by taking 5th place.
-->