Kazarin to Sue Seppelt over Doping Claims

Posted by:
Mountain Mojo Group
Tuesday, 23 December 2014
Russian track and field coach Vladimir Kazarin says he is suing Hajo Seppelt - the documentary maker of widespread doping in Russian sport.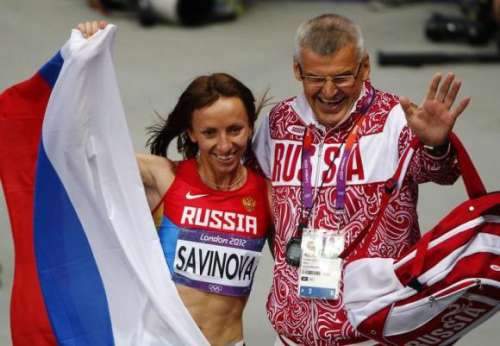 Kazarin is also going to sue Yulia Stepanova the Russian middle-distance runner, who is serving a 2-year doping ban and her husband Vitaly Stepanov, who worked for a Russian Anti-Doping Agency (RUSADA). She and her husband made claims of systematic doping cover-ups and payoffs in the sport of track and field in Russia.
All these claims Russian Athletics federation have denied and have called a "lies."
"Together with the Russian athletics federation, we will be filing law suits against Yulia Stepanova, her husband Vitaly as well as against the director of the film Hajo Seppelt," Kazarin told Reuters.
"This documentary came about due to clever editing. I did not give anyone banned substances.
"It is a really strange situation: Yulia was disqualified for doping offences and at the same time says she wants the sport to be clean."
"I plan to visit the Russian Athletics Federation, RUSADA (the country's anti-doping organisation which Vitaly Stepanova worked for), as well as getting acquainted with the legal case" he said. "This is all that I can say at the moment." Kazarin concluded.
Three weeks ago German TV channel ZDF/ARD aired its documentary about widespread doping in Russia and how top Russian athletes positive doping results are covered up.
The IAAF (the tack and field governing body) and World Anti-doping Association have set up independent commission to investigate the claims.
Earlier in December news broke out that banned Russian marathoner Yuliya Shobukhova (Chicago marathon winner in 2009, 2010 and 2011) and her husband paid Russian Athletics federation 450,000 euros ($550,000) to avoid doping suspension. The claim was made by French sports newspaper L'Equipe and German television channel ARD. Their report was based on the facts by Shobukhova's agent, Andrei Baranov, to the ethics commission of the International Association of Athletics Federations (IAAF).
Another high profile athlete involved in the documentary was 800m Olympic champion Mariya Savinona. Savinova appeared to have been caught on camera confessing to using the banned steroid oxandrolone.
-->