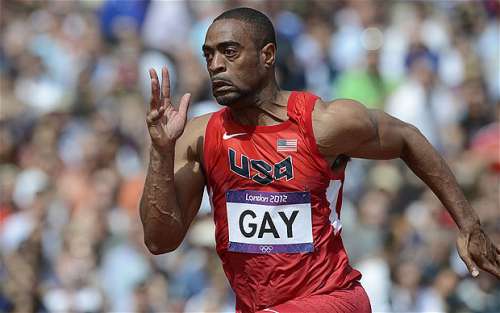 Sebastian Coe, the vice president of international track and field's governing body (IAAF), has asked the question to the US anti-doping authorities after they reduced Tyson Gay's doping ban from two years to one in exchange for what they (USADA) say was a "significant assistance" that Gay had provided them with.

Coe said that he would prefer athletes informing before being caught and not just cooperating afterwards to get the ban reduced.

World´s second fastest 100m sprinter´s ban was reduced from two years to one. His ban starts from the date he was tested positive on June 23, 2013 at the USA Track and field championships and will last until June 23 this year. Former 100m and 200m champion, Tyson Gay, tested positive last year for banned steroids.

"Well, first of all the IAAF has to look at this case," Coe told Reuters.

"We haven't had the opportunity to explore it properly.

"We would need to know what 'significant assistance' meant.

"And it is for our anti-doping teams at our headquarters in Monaco and the anti-doping board to decide if the sanction is appropriate."

He added: "This is not just about athletes proving or testing positive, and then once they've tested positive, starting to talk and help agencies."

"We would rather the athletes were helping, assist the agencies before they were tested or proven positive.

"For me, that's quite important.

"We need the cooperation of all athletes, and the most important aspect of testing is to protect the clean athlete."

The (USADA) used Gay's assistance had included "being interviewed on several occasions by USADA and providing all of the products he was using at the time of his positive tests".
So, Coe wants to know what that assistance was?
-->