The men's 4x400m (USA vs World) on Saturday (26) highlighted the 2014 Penn Relays with an interesting competition and with a controversial boton exchange between 3rd and 4th leg.
So this is what happened...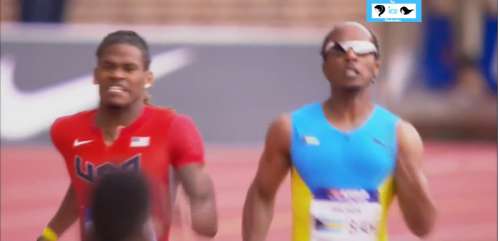 USA's David Verburg and Bahamas' Chris Brown comes into to final exchange shoulder
to shoulder.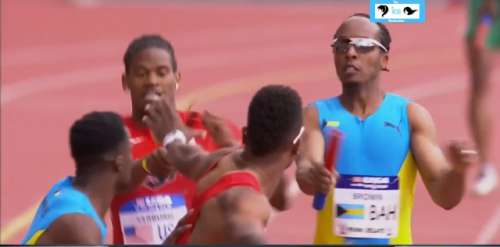 It Happens that both teams have to do cross exchange.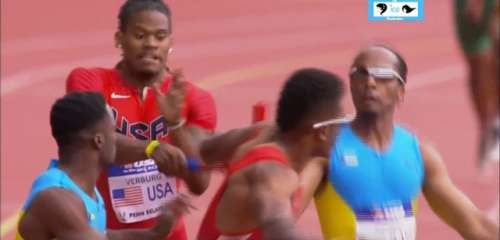 And from here things get interesting wrong...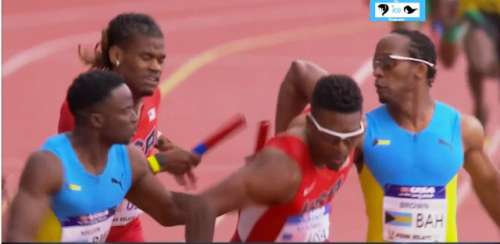 The American Manteo Mitchell thinks he got the boton from his teammate and so does Bahamian Ramon Miller.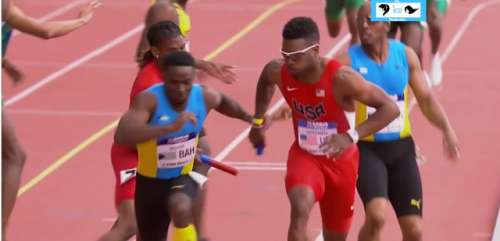 Both athletes take off holding hands on the same stick.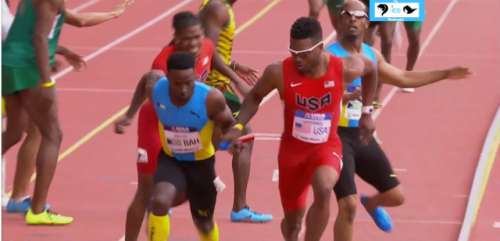 And wait a minute...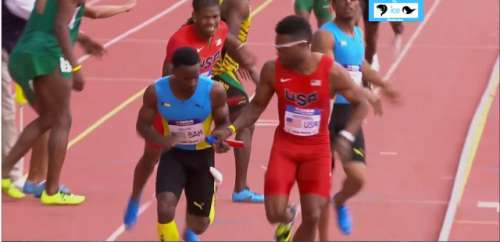 Mitchell realizes ... wrong boton.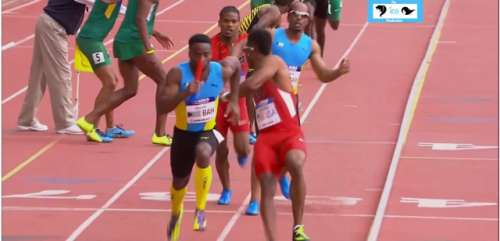 He goes back to pick up the right stick.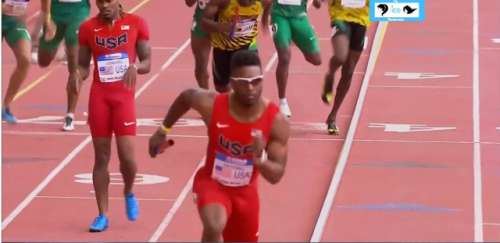 And takes off again but Bahamas have already 3 second lead.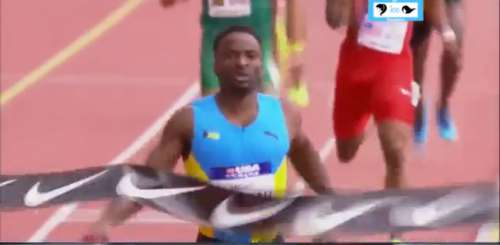 Bahamians win the race in 3:00.78

Results
1
Bahamas
3:00.78
Michael Mathieu (45.7), Demetrius Pinder (44.7), Chris Brown (45.09), Ramon Miller (45.32)


2
United States
3:03.31
Kyle Clemons (45.8), Kind Butler (45.1), David Verburg (44.50), Manteo Mitchell (47.88)


3
Brazil
3:03.32
Pedro De Oliveira, Wagner Cardoso, Anderson Henriques (46.77), Hugo De Sousa (44.14)


4
Jamaica
3:04.99
Allodin Fothergill (47.0), Ricardo Chambers (46.5), Chumain Fitten (45.45), Jermaine Brown (46.03)


5
Nigeria
3:05.05
Isah Salihu, Orukpe Erayokan, Noah Akwu (46.29), Amaechi Morton (45.50)