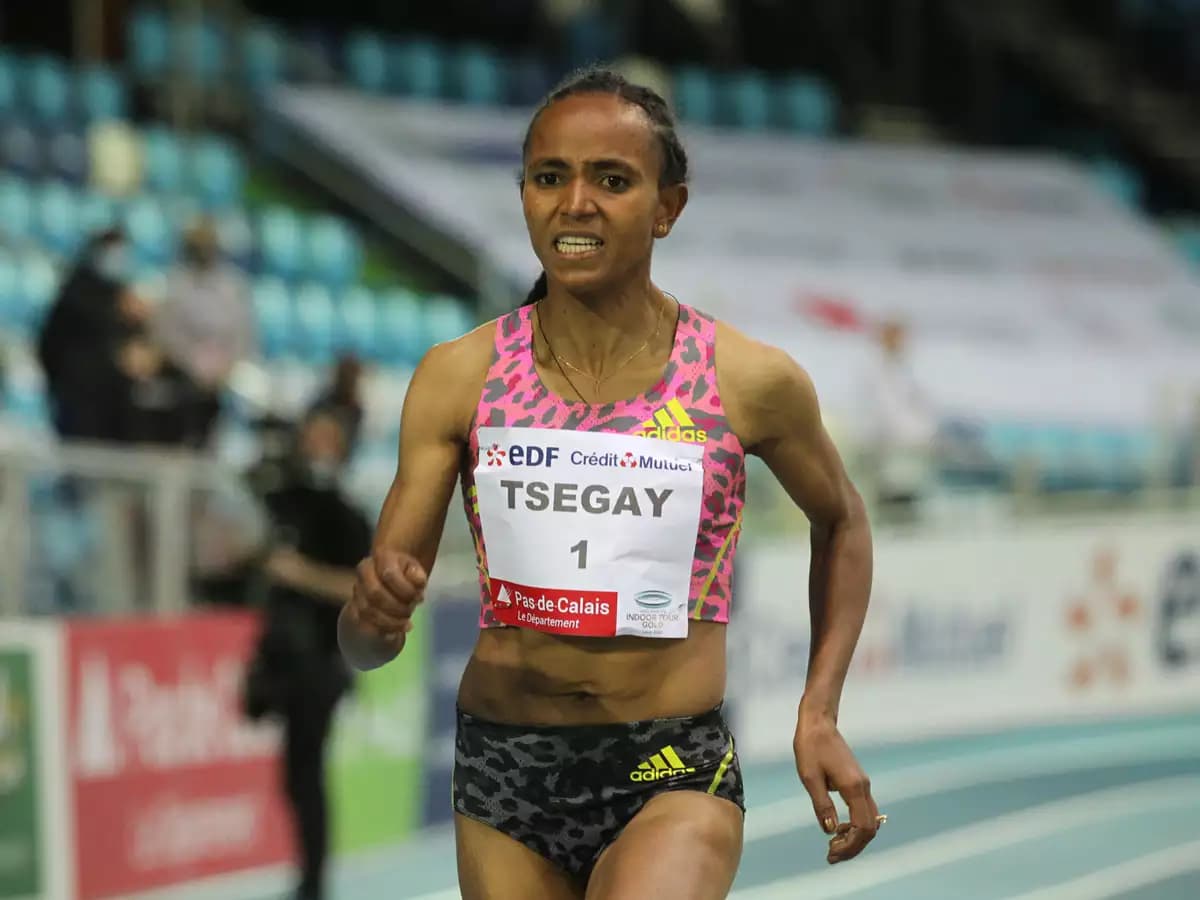 Gudaf Tsegay and Berihu Aregavi won the Ethiopian 10000m World Championships trials on Friday night in Nerja, Spain.
It was an exceptionally fast women's race, with three women finishing under 30 minutes.
Tsegay, the Olympic and World Championships medalist over 1500m and 5000m dominated the women's race by setting the fourth fastest time in history of 29:29.73. Ejgayehu Taje took second in 29:57.45 while Lemelu Hailu crossed the line in third in 29:59.15.
The men's race also produced world-class performances with two men crossing the line under 27 minutes.
Berihu Aregawi, the world record holder in the 5km, defeated Olympic Champion Selemon Berega by one second to win the men's race in 26:50.66. Yismaw Dillu came in third with a time of 27:08.85.
The top three runners in each race guaranteed their place on the Ethiopian World Athletics Championships team held in Budapest this August.
Videos:
-->