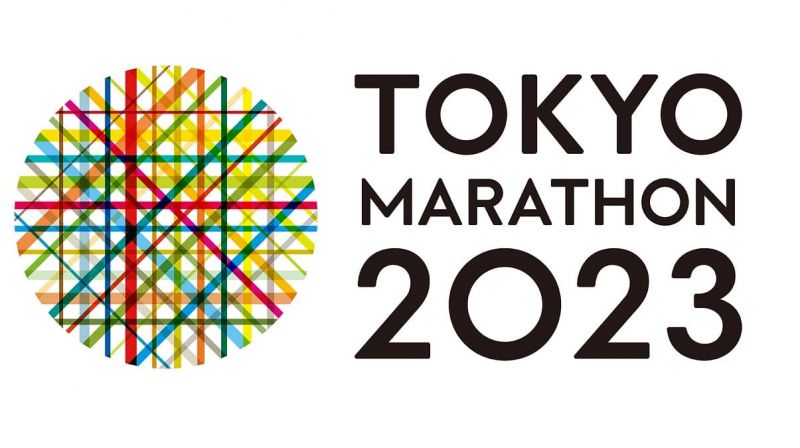 Results, leaderboard and tracking for the 2023 Tokyo Marathon, a World Marathon Majors Road Race.
The 2023 Tokyo Marathon takes place on Sunday, February 5 at 9:10 local time (GMT +9).
Search Results - Leaderboard men and women
You can track runner and search results at the Rnavi road race app. After you install app search for Tokyo Marathon to access real time results.
Leading Results Men
| Pos. | Name | Natl. | Time | Diff. |
| --- | --- | --- | --- | --- |
| 1 | GELMISA Deso | ETH | 2:05:22 | |
| 2 | ESA Mohamed | ETH | 2:05:22 | 0:00:00 |
| 3 | GETACHEW KEBEDE Tsegaye | ETH | 2:05:25 | 0:00:03 |
| 4 | KIPRUTO Titus | KEN | 2:05:32 | 0:00:10 |
| 5 | LEVINS Cameron | CAN | 2:05:36 | 0:00:14 |
| 6 | ABATE Deme Tadu | ETH | 2:05:38 | 0:00:16 |
| 7 | YAMASHITA Ichitaka | JPN | 2:05:51 | 0:00:29 |
| 8 | SONOTA Kenya | JPN | 2:05:59 | 0:00:37 |
| 9 | OSAKO Suguru | JPN | 2:06:13 | 0:00:51 |
| 10 | INOUE Hiroto | JPN | 2:07:09 | 0:01:47 |
| 11 | KISSA Stephen | UGA | 2:07:16 | 0:01:54 |
| 12 | RAIMOI Vincent | KEN | 2:07:23 | 0:02:01 |
| 13 | MISOI Brimin | KEN | 2:07:36 | 0:02:14 |
| 14 | HOSOYA Kyohei | JPN | 2:08:10 | 0:02:48 |
| 15 | KOYAMA Naoki | JPN | 2:08:12 | 0:02:50 |
| 16 | OMARE DOMINIC Nyairo | KEN | 2:08:13 | 0:02:51 |
| 17 | FUTAOKA Kouhei | JPN | 2:09:21 | 0:03:59 |
| 18 | HIJIKATA Hidekazu | JPN | 2:09:32 | 0:04:10 |
| 19 | BENARD Kimani | KEN | 2:09:34 | 0:04:12 |
| 20 | TAKADA Koki | JPN | 2:09:58 | 0:04:36 |
| 21 | YUZAWA Shun | JPN | 2:10:10 | 0:04:48 |
| 22 | NOBUTO Jyun | JPN | 2:10:15 | 0:04:53 |
| 23 | HOSOMORI Daisuke | JPN | 2:10:22 | 0:05:00 |
| 24 | NONAKA Masashi | JPN | 2:10:23 | 0:05:01 |
| 25 | MATSUO Junnosuke | JPN | 2:10:34 | 0:05:12 |
| 26 | UCHIDA Kenta | JPN | 2:10:45 | 0:05:23 |
| 27 | MATSUMURA Yuki | JPN | 2:10:50 | 0:05:28 |
| 28 | TOMIYASU Akira | JPN | 2:11:01 | 0:05:39 |
| 29 | HIGASHI Mizuki | JPN | 2:11:04 | 0:05:42 |
| 30 | FUJIKAWA Takuya | JPN | 2:11:13 | 0:05:51 |
| 31 | KATANISHI Kei | JPN | 2:11:16 | 0:05:54 |
| 32 | KUMAHASHI Hiromasa | JPN | 2:11:24 | 0:06:02 |
| 33 | MOTSCHMANN Johannes | GER | 2:11:30 | 0:06:08 |
| 34 | KATO Taira | JPN | 2:12:06 | 0:06:44 |
| 35 | YOSHIDA Yuya | JPN | 2:12:09 | 0:06:47 |
| 36 | NAKAMURA Shogo | JPN | 2:12:10 | 0:06:48 |
| 37 | FUKUDA Jo | JPN | 2:12:23 | 0:07:01 |
| 38 | ONYIEGO Paul | KEN | 2:12:40 | 0:07:18 |
| 39 | OIKE Tatsuya | JPN | 2:12:58 | 0:07:36 |
| 40 | OKAMOTO Yudai | JPN | 2:13:04 | 0:07:42 |
Leading Results Women
| Pos. | Name | Natl. | Time | Diff. |
| --- | --- | --- | --- | --- |
| 1 | WANJIRU Rosemary | KEN | 2:16:28 | |
| 2 | GEMECHU Tsehay | ETH | 2:16:56 | 0:00:28 |
| 3 | BEKERE Ashete | ETH | 2:19:11 | 0:02:43 |
| 4 | EDESA Worknesh | ETH | 2:20:13 | 0:03:45 |
| 5 | SAINA Betsy | USA | 2:21:40 | 0:05:12 |
| 6 | MATSUDA Mizuki | JPN | 2:21:44 | 0:05:16 |
| 7 | HOSODA Ai | JPN | 2:22:08 | 0:05:40 |
| 8 | FLANAGAN Lindsay | USA | 2:26:08 | 0:09:40 |
| 9 | MORITA Kaori | JPN | 2:26:31 | 0:10:03 |
| 10 | ABE Yukari | JPN | 2:28:20 | 0:11:52 |
| 11 | TANAKA Hanae | JPN | 2:29:17 | 0:12:49 |
| 12 | MATSUSHITA Natsumi | JPN | 2:30:31 | 0:14:03 |
| 13 | WEIGHTMAN Lisa | AUS | 2:31:42 | 0:15:14 |
| 14 | ICHIYAMA Mao | JPN | 2:31:52 | 0:15:24 |
| 15 | MIZUGUCHI Hitomi | JPN | 2:32:14 | 0:15:46 |
| 16 | DEUTSCH Beatie | ISR | 2:32:19 | 0:15:51 |
| 17 | OKADA Yui | JPN | 2:34:01 | 0:17:33 |
| 18 | Rachel Joy Hodgkinson | GBR | 2:36:44 | 0:20:16 |
| 19 | DUCHENE Krista | CAN | 2:38:53 | 0:22:25 |
| 20 | MIZUSEDA Yuki | JPN | 2:39:47 | 0:23:19 |
| 21 | Olivia Alexandra Witney | NZL | 2:40:01 | 0:23:33 |
| 22 | FUJISAWA Mai | JPN | 2:40:38 | 0:24:10 |
| 23 | NAKATA Miho | JPN | 2:40:49 | 0:24:21 |
-->