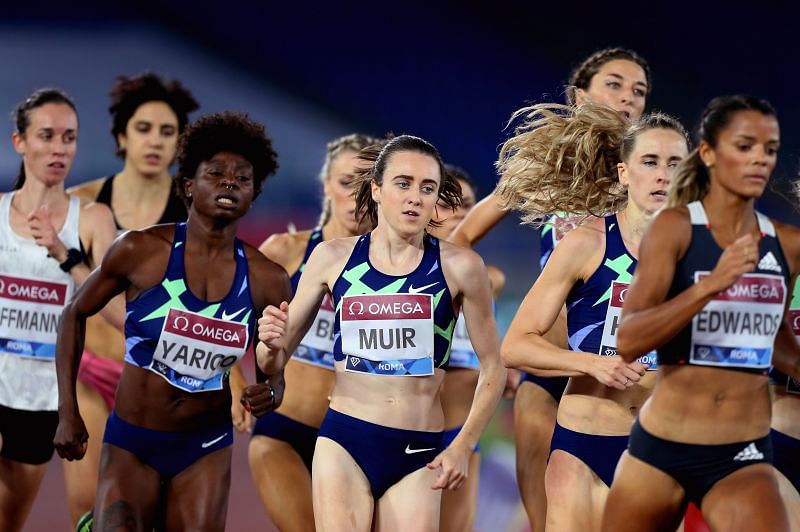 The organizers of the Wanda Diamond League announced changes to its 2022 schedule and the replacement of two of its events.
Kamila Skolimowska Memorial in Chorzow, Poland, will evolve into a Diamond League alternate meeting for Shanghai. The other Diamond League meets in Shenzhen will not take place at all this year.
On the other hand, a Janusz Kusocinski Memorial will replace Kamila Skolimowska Memorial, on the World Athletics Continental Tour Gold level meetings calendar.
The replacement and cancelation of the meetings in China came after the Chinese government enforced new and more strict travel restrictions making it very difficult for athletes from abroad to enter and exit the country.

"The Wanda Diamond League has announced that due to travel restrictions and strict quarantine requirements currently in place for entry into China, the Diamond League meetings in Shanghai (30 July) and Shenzhen (6 August) will not take place this year," World Athletics said in a statement Friday (6).

The 2022 Diamond League kicks off next Friday in Doha and will conclude with the Final in Zurich on 7-8 September.
New 2022 Diamond League Schedule
13 May – Doha (QAT)
21 May – Birmingham (GBR)
28 May – Eugene (USA)
5 June – Rabat (MAR)
9 June – Rome (ITA)
16 June – Oslo (NOR)
18 June – Paris (FRA)
30 June – Stockholm (SWE)
6 August – Silesia (POL)
10 August – Monaco (MON)
26 August – Lausanne (SUI)
2 September – Brussels (BEL)
7-8 September – Zurich (SUI)
-->