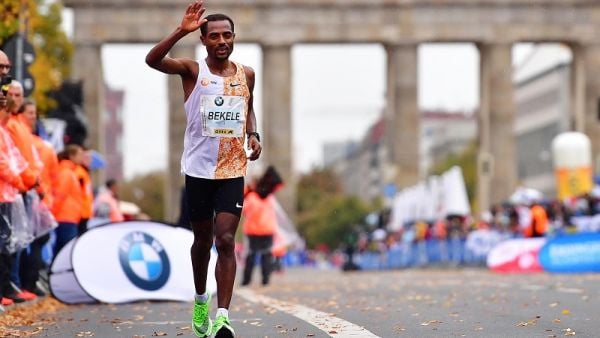 Kenenisa Bekele announced on Thursday he will race the iconic Berlin Marathon on September 26.
The-39-year old Bekele has not finished a marathon since 2019 when he nearly broke Eliud Kipchoge's World record with 2 hours 1 minute and 41 seconds to win the Berlin marathon. He also won the 2016 in Berlin setting what was then an Ethiopian record of 2:03:03.
Last year Bekele won the Big Half in London in 1:00:22.
"I will return to the BMW BERLIN-MARATHON with a lot of energy and motivation," said Bekele. "The last race in Berlin gave me a lot of motivation, so I hope that I will fulfill my plan this year."
See more info on Berlin marathon 2021 here.
-->