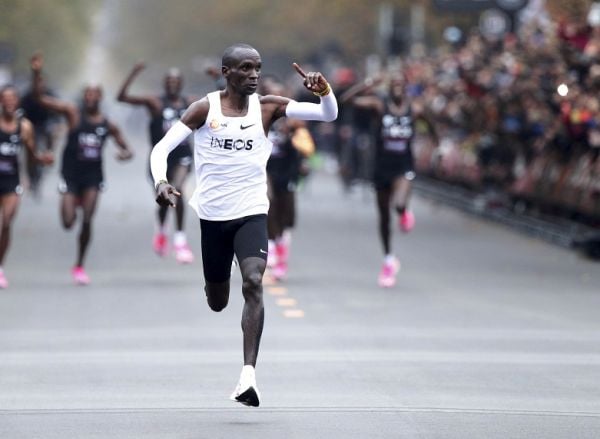 World record holder Eliud Kipchoge will race the Hamburg marathon on April 11 as he continues to prepare to defend his Olympic marathon title in Tokyo in August the NN Running Team announced on Friday.
The 2021 Hamburg marathon will feature about 100 elite athletes on a looped10.5 km course in the city center. It will be the only race for Kipchoge before the Tokyo Olympics. The 36-year-old Kenyan will try to become only the third man in history to win successive Olympic titles after his victory in Rio in 2016.
Kipchoge started his marathon career in Hamburg in April 2013, where he won the Haspa Marathon Hamburg with 2:05:30.
"I am going back to the genesis of my marathon career. For me, Hamburg is where it all began. I hope to inspire many people around the world by running a great race in the streets of this wonderful city." Kipchoge wrote on Twitter.
He holds the World marathon record of 2:01:39 he set at the Berlin Marathon in September 2018.
-->