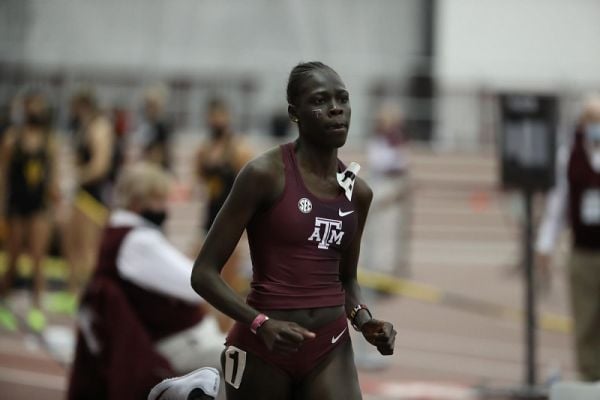 Athing Mu broke the 40-year-old collegiate (NCAA) in the women's 600 meters at the Aggie Invitational in College Station, Texas on Saturday (23).
The 18-year-old Mu, a freshman from Texas A&M, stopped the clock in a blazing 1:25.80, shaving 0.76 seconds from the previous record set back in 1981. The time is also the fastest in the World this year.
Mu has been outstanding for the 2nd weekend in a row. Last Saturday, she set almost broke the NCAA record in the women's 800m cooking the WL time of 2:01.07.
In the field events, Deborah Acquah (Texas A&M) impressed with the women's long jump by producing the 2nd farthest jump in the world this year of 6.65m.
In the men's pole vault, Kc Lightfoot, who broke the NCAA record with 5.92m last weekend, cleared 5.90m for the win.
See the full meet results here.
-->